---
JUST ONE MORE (2012–PRESENT).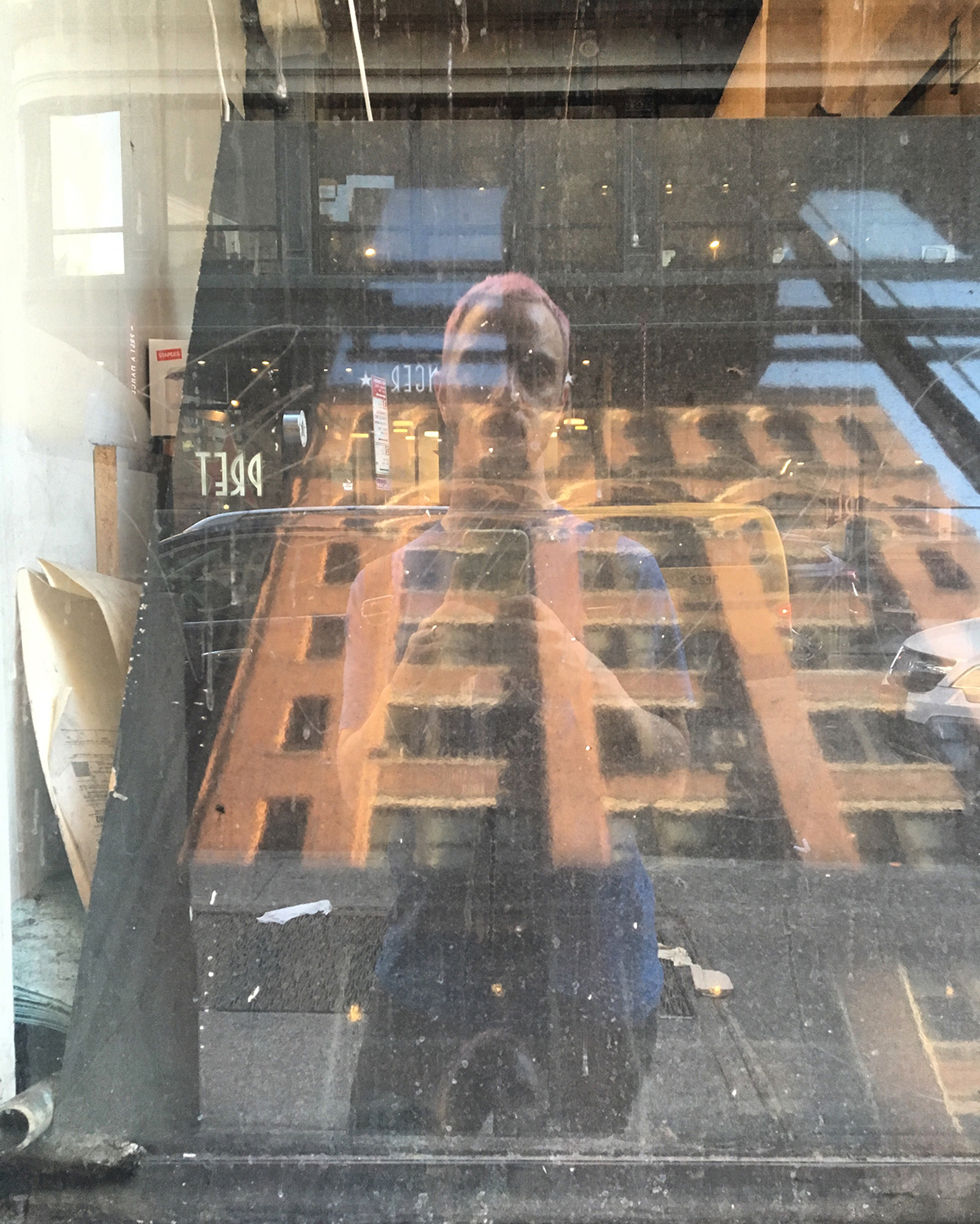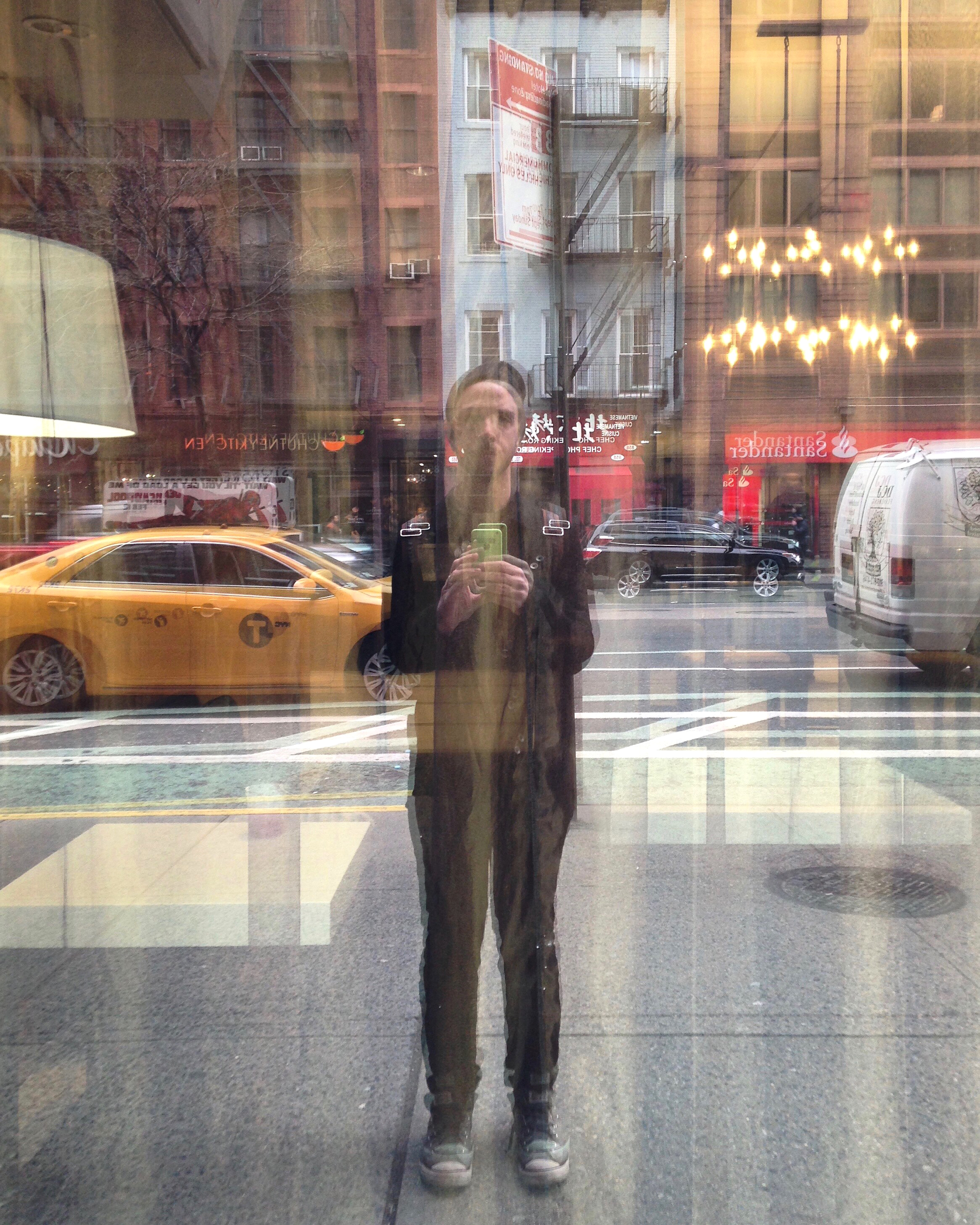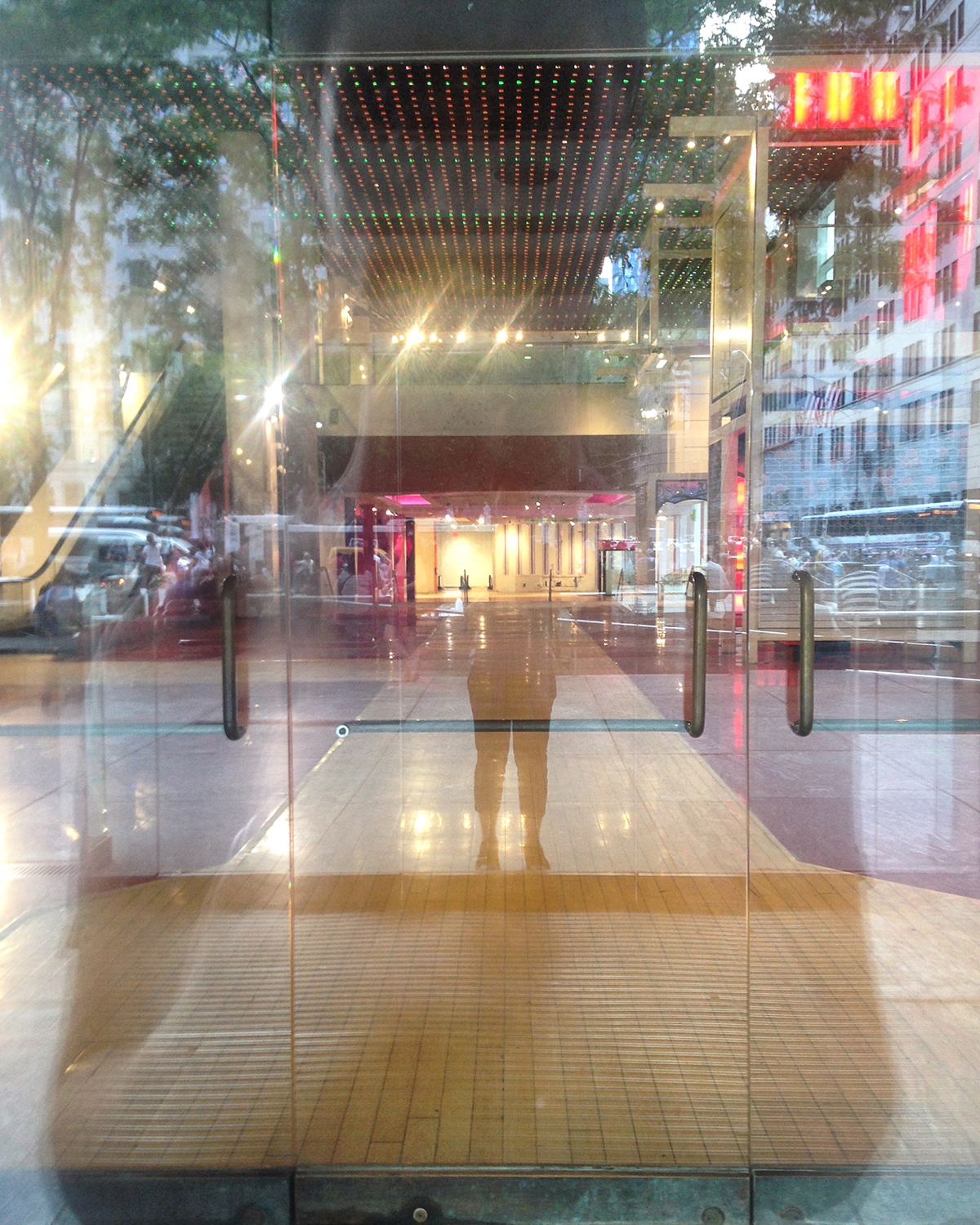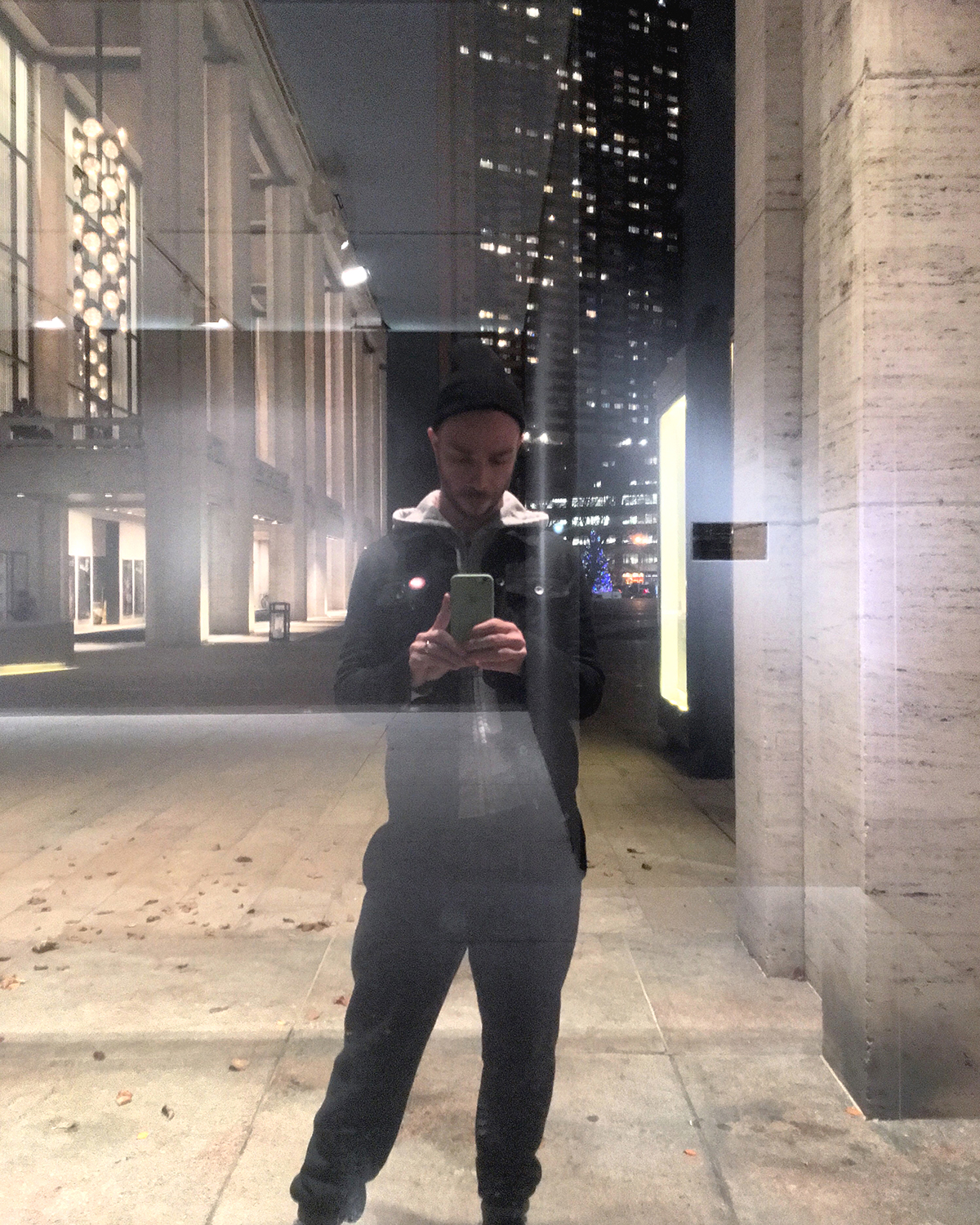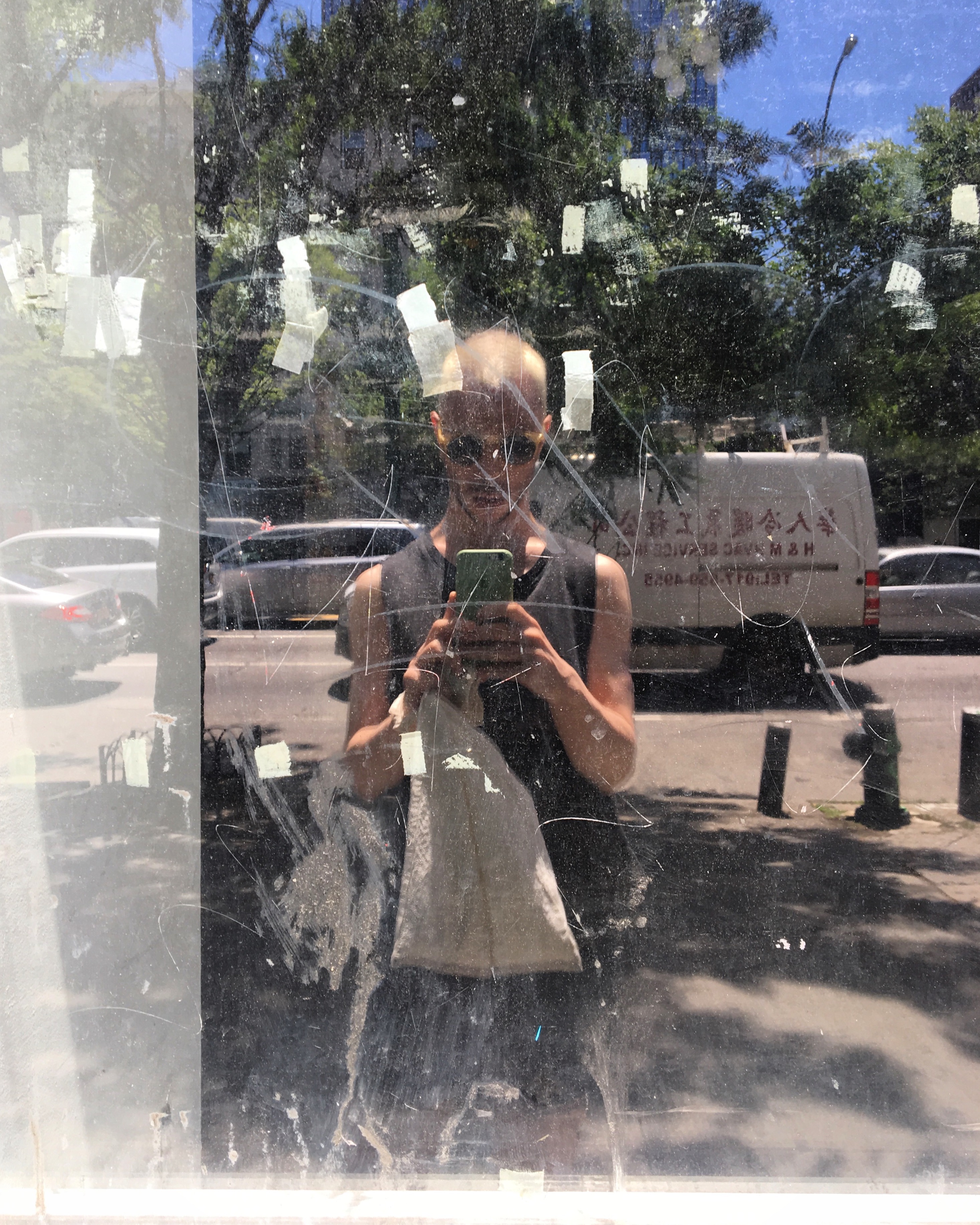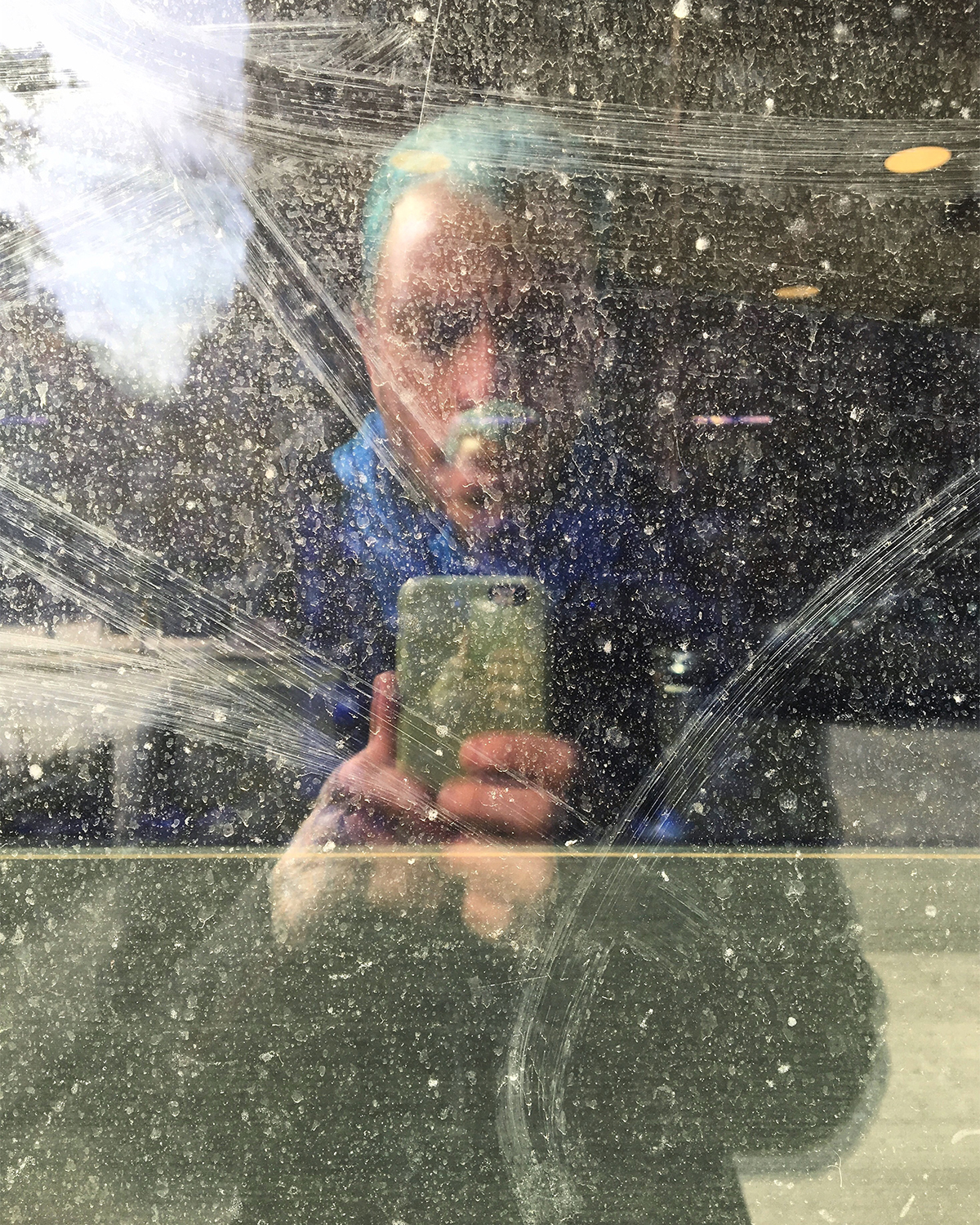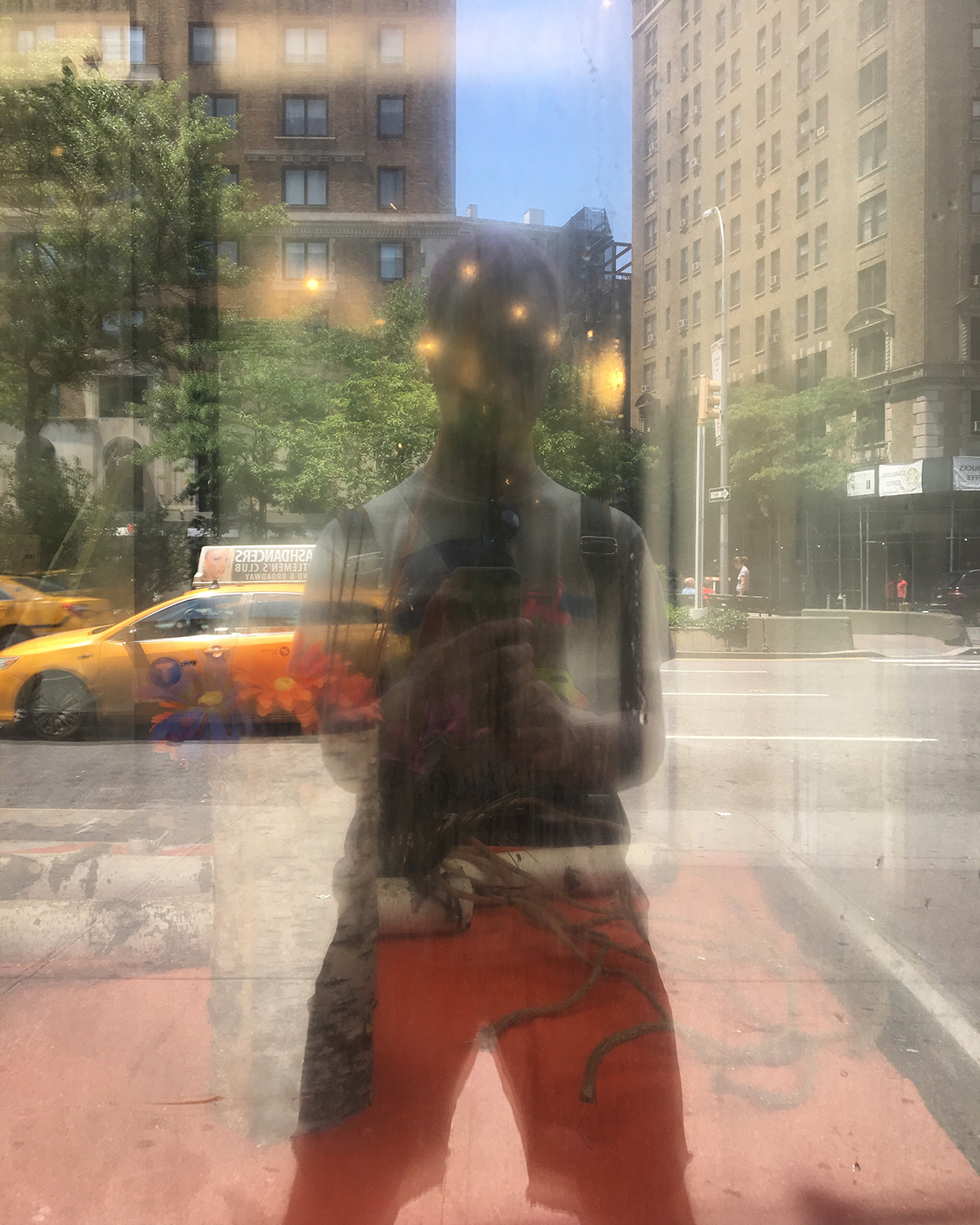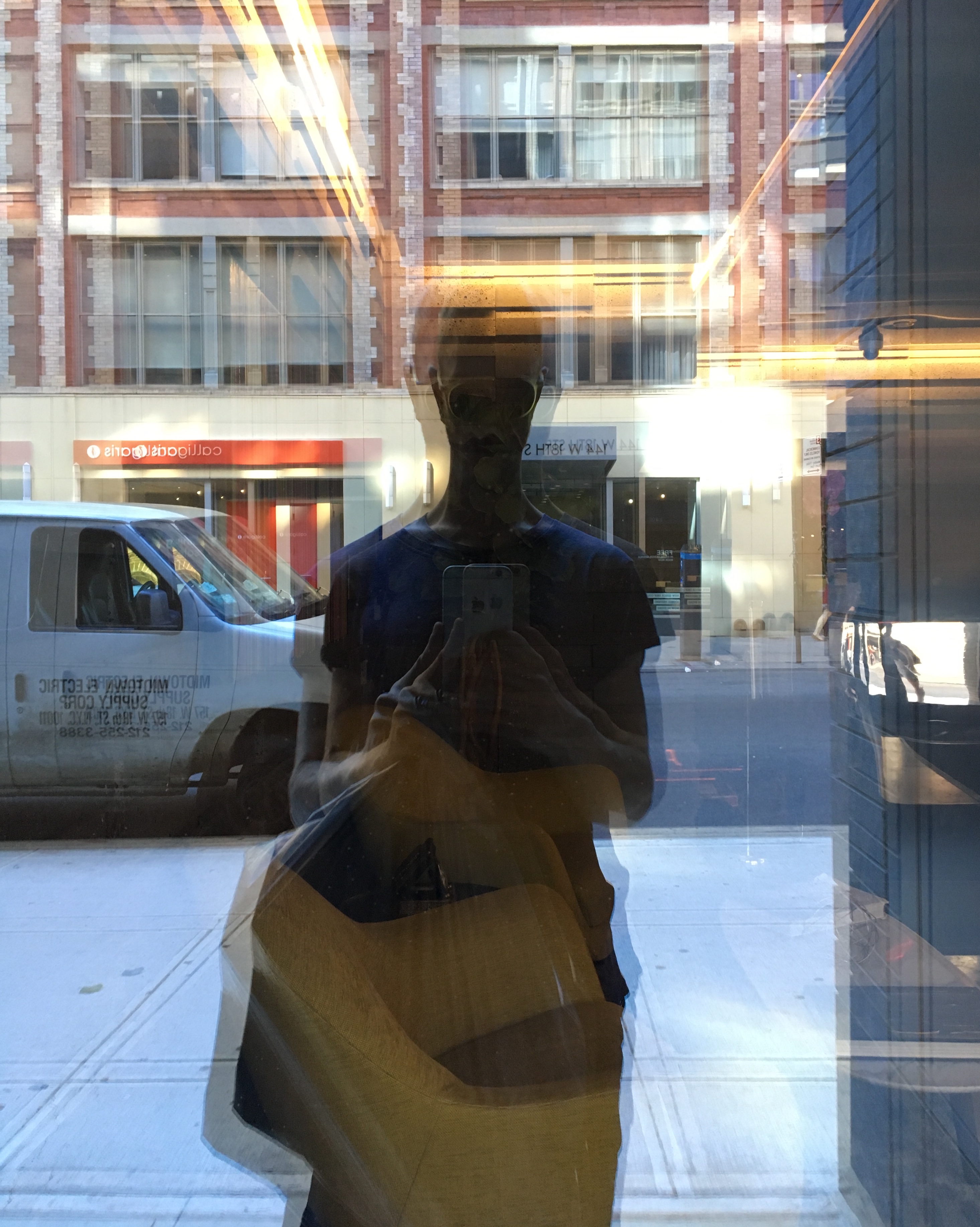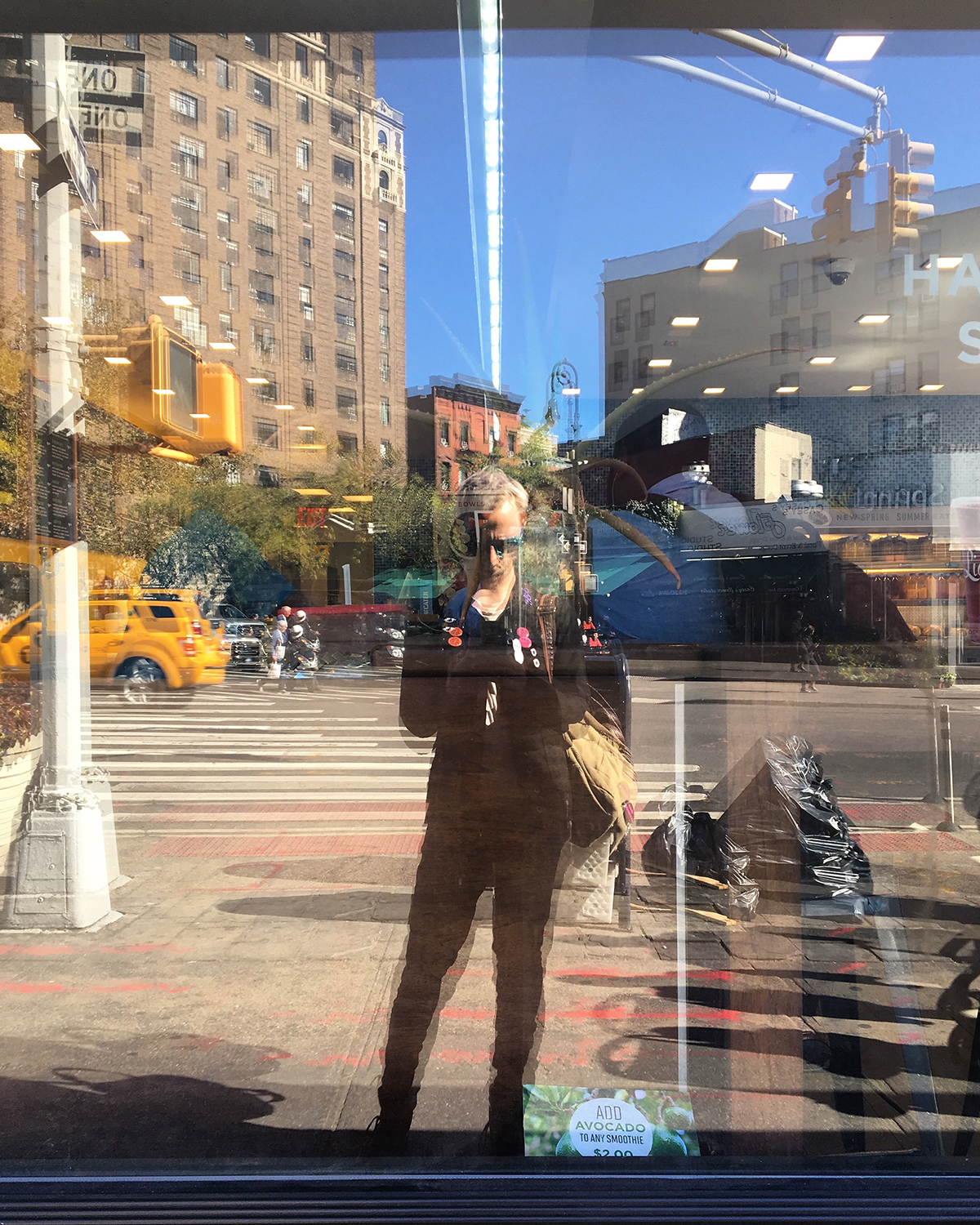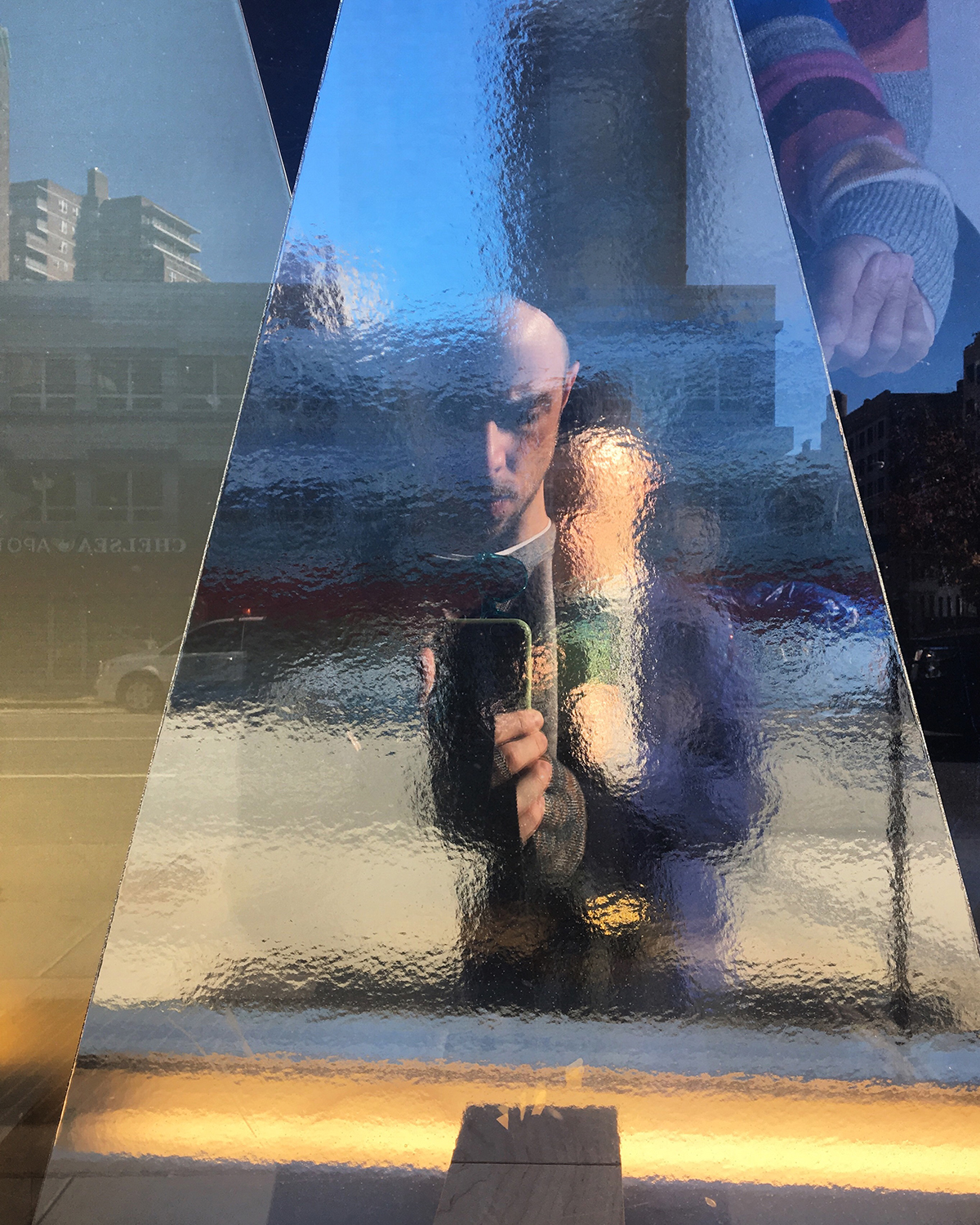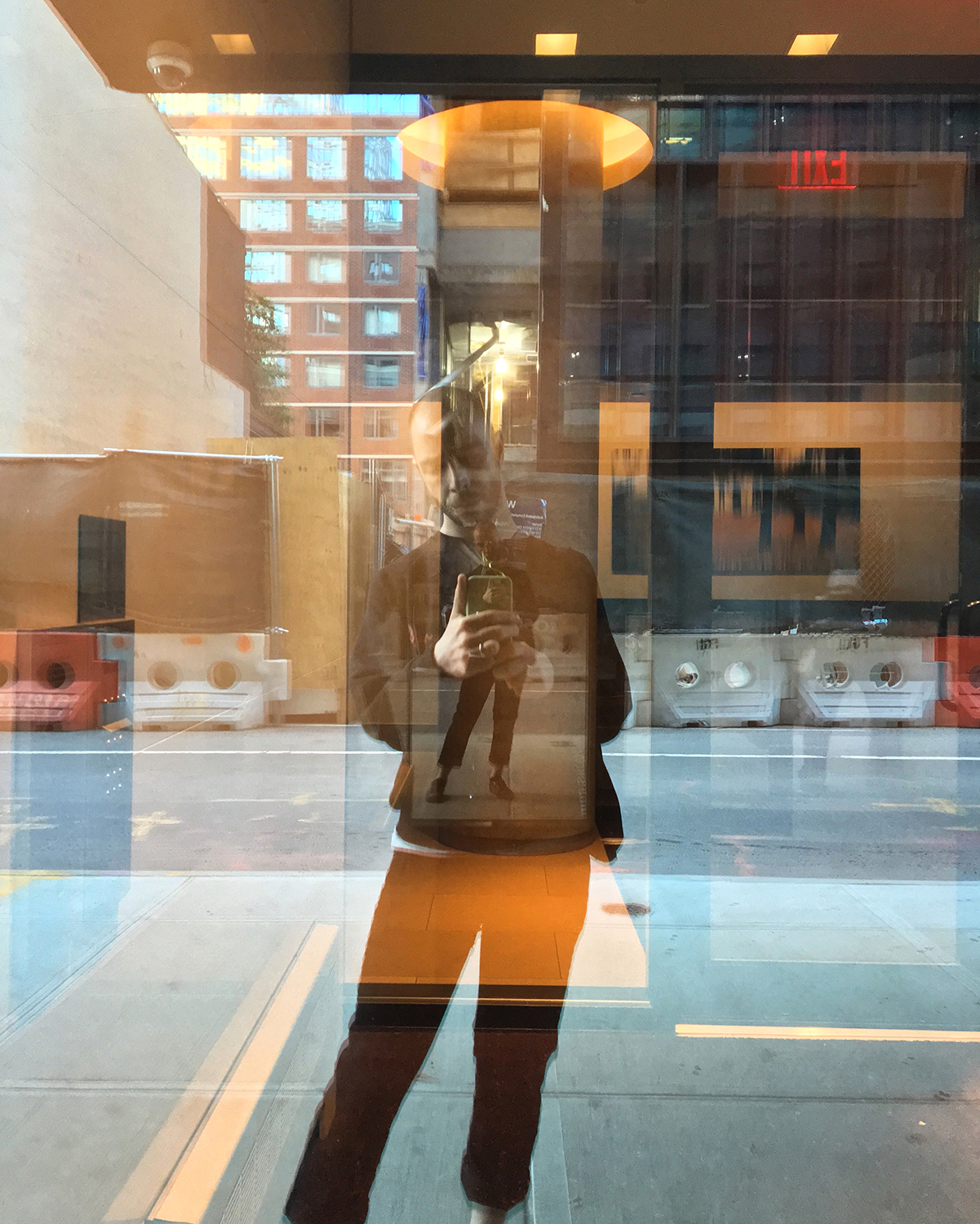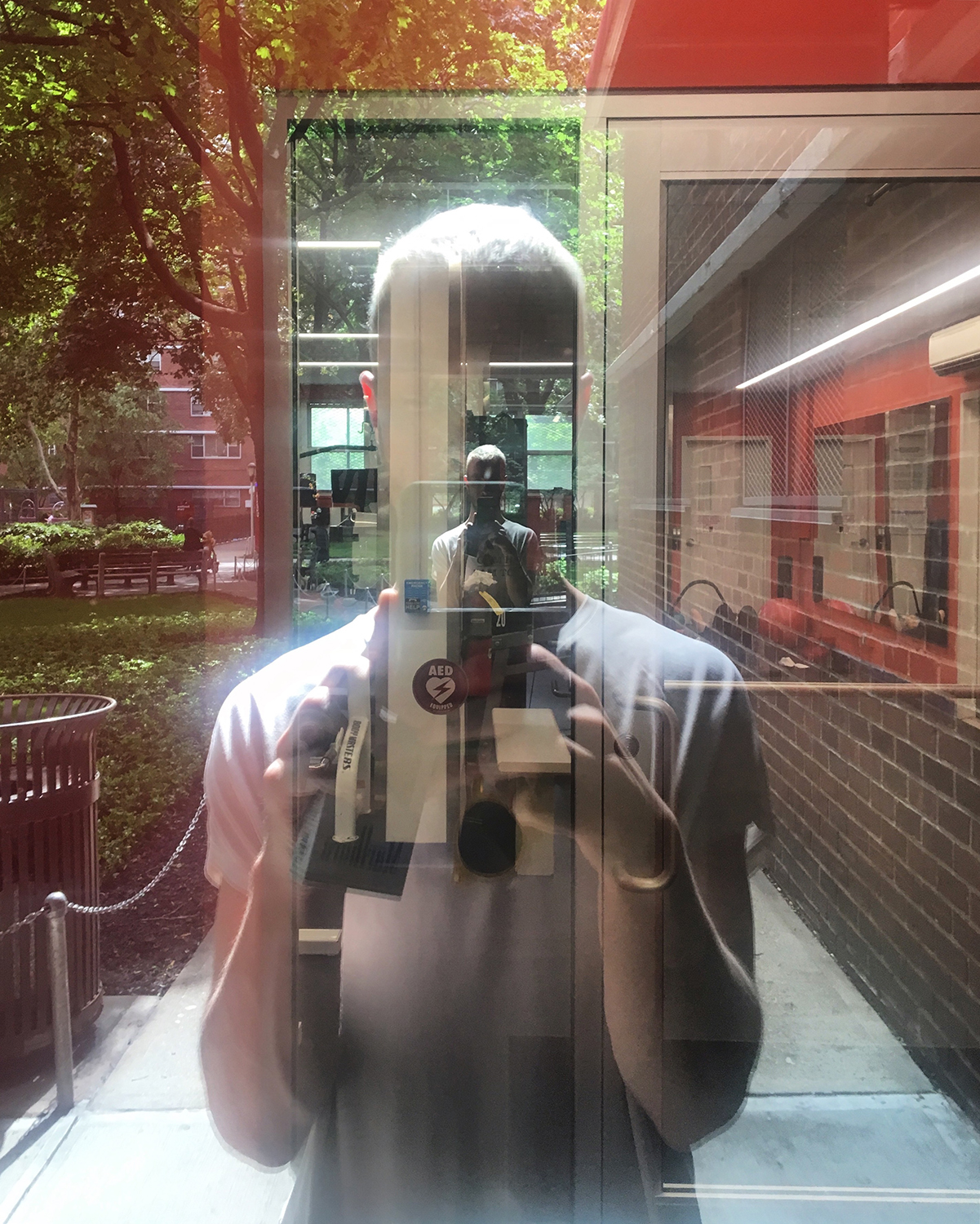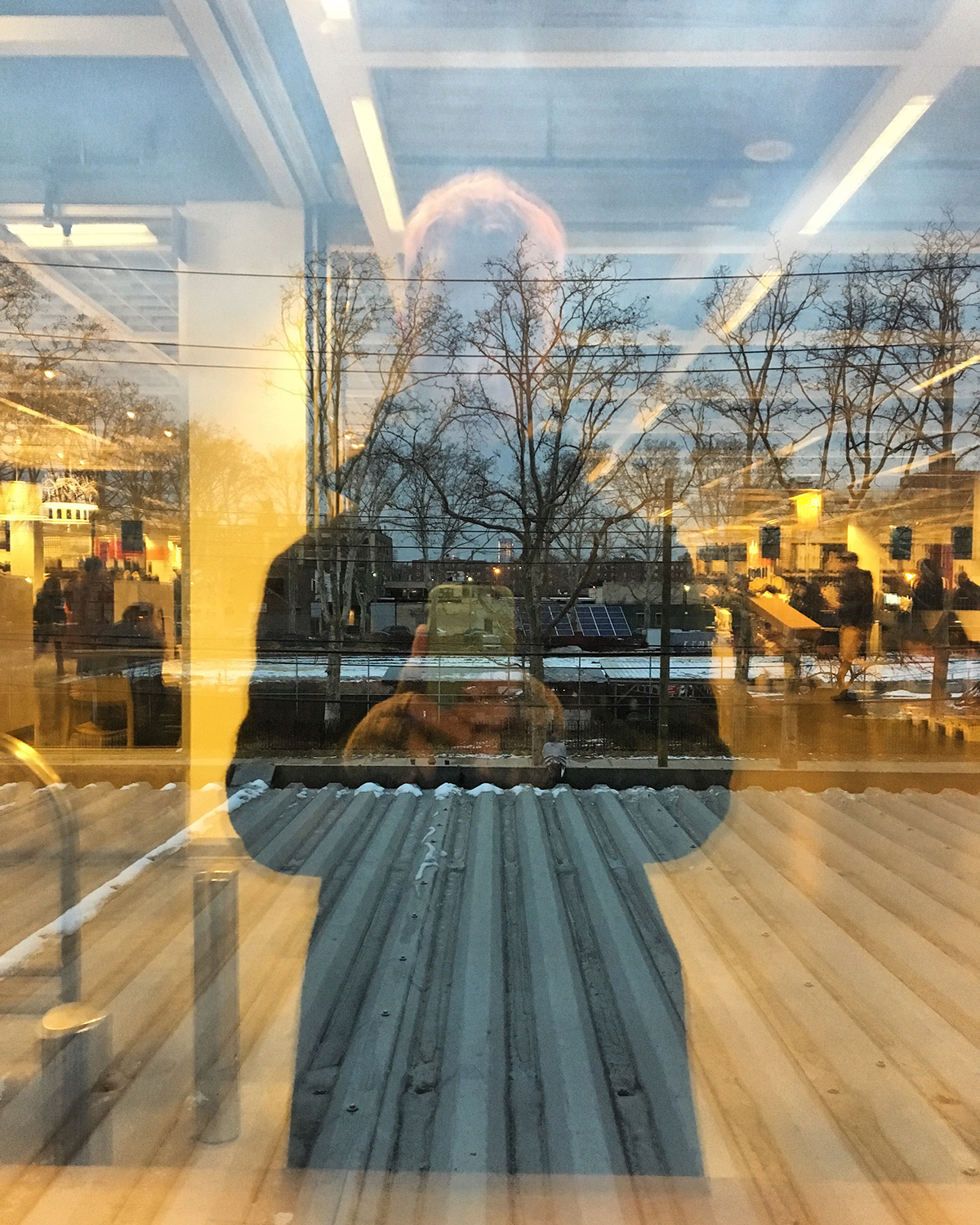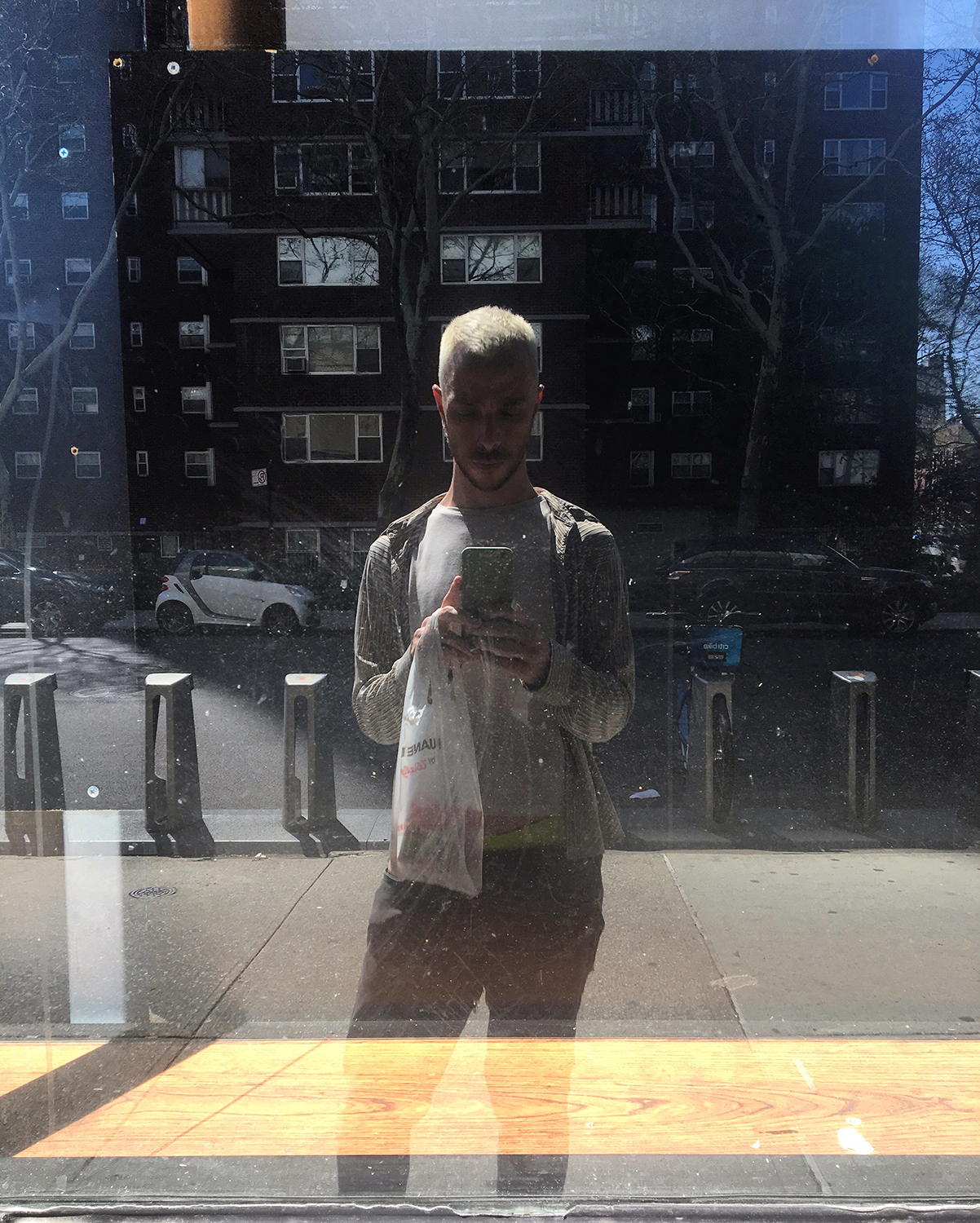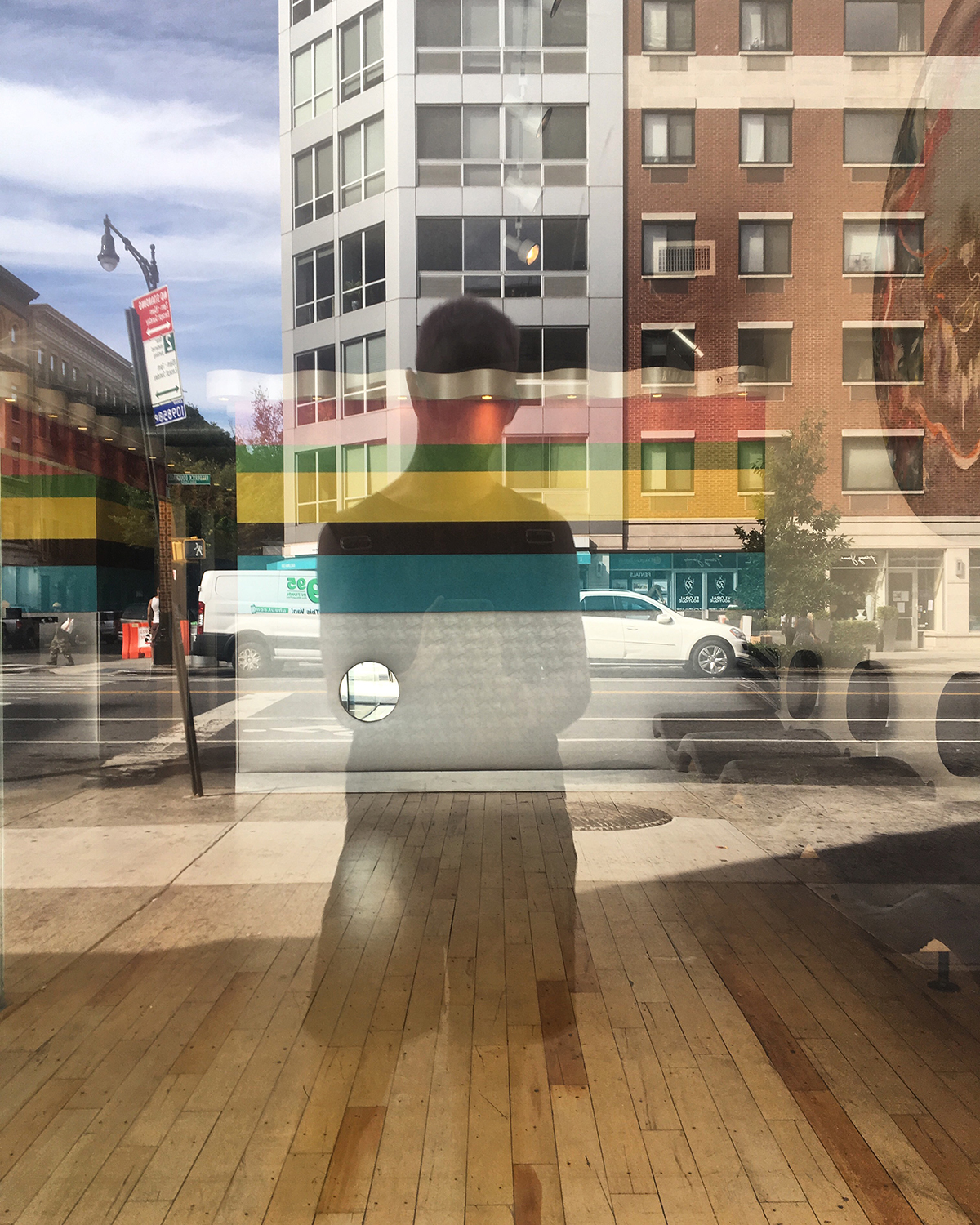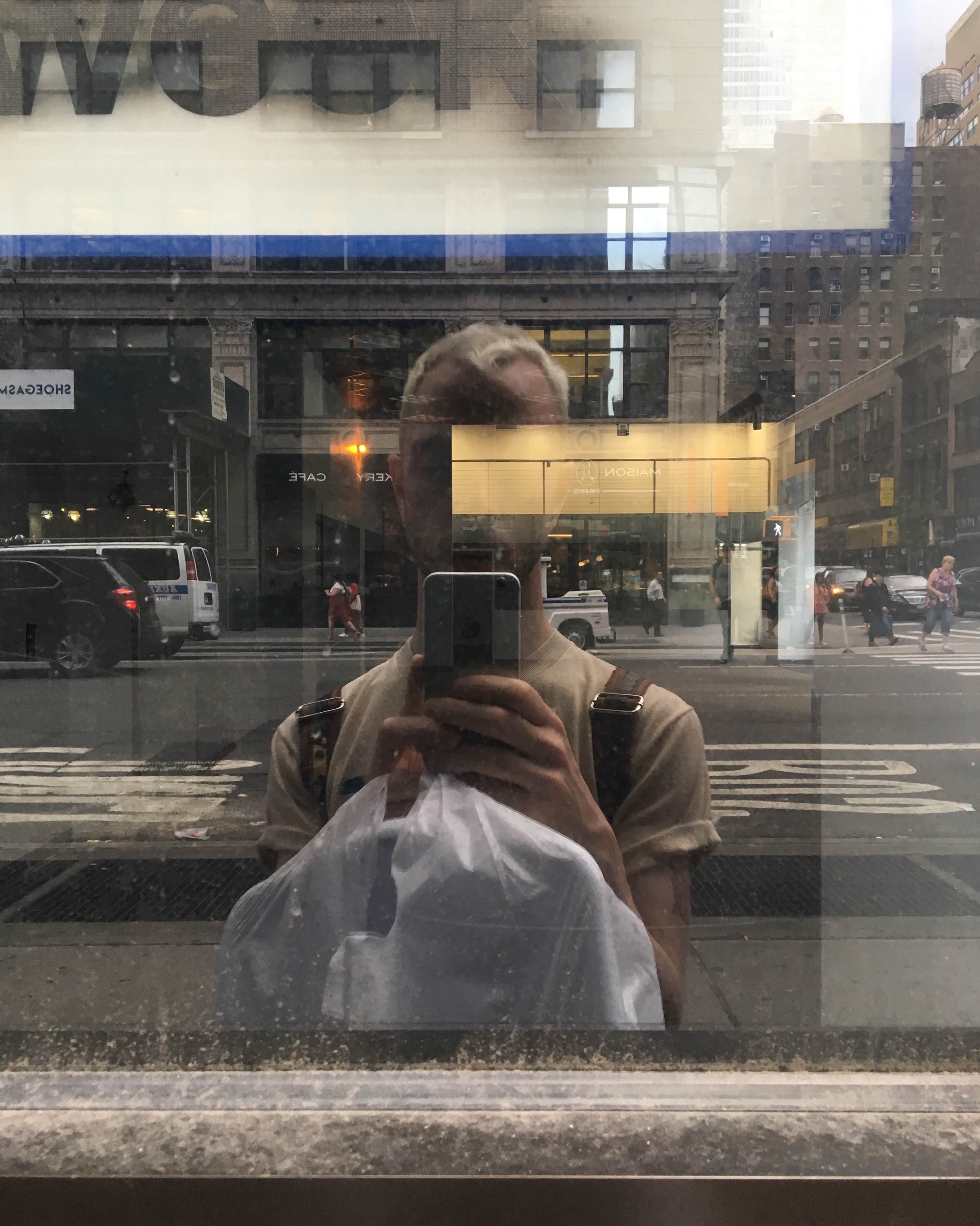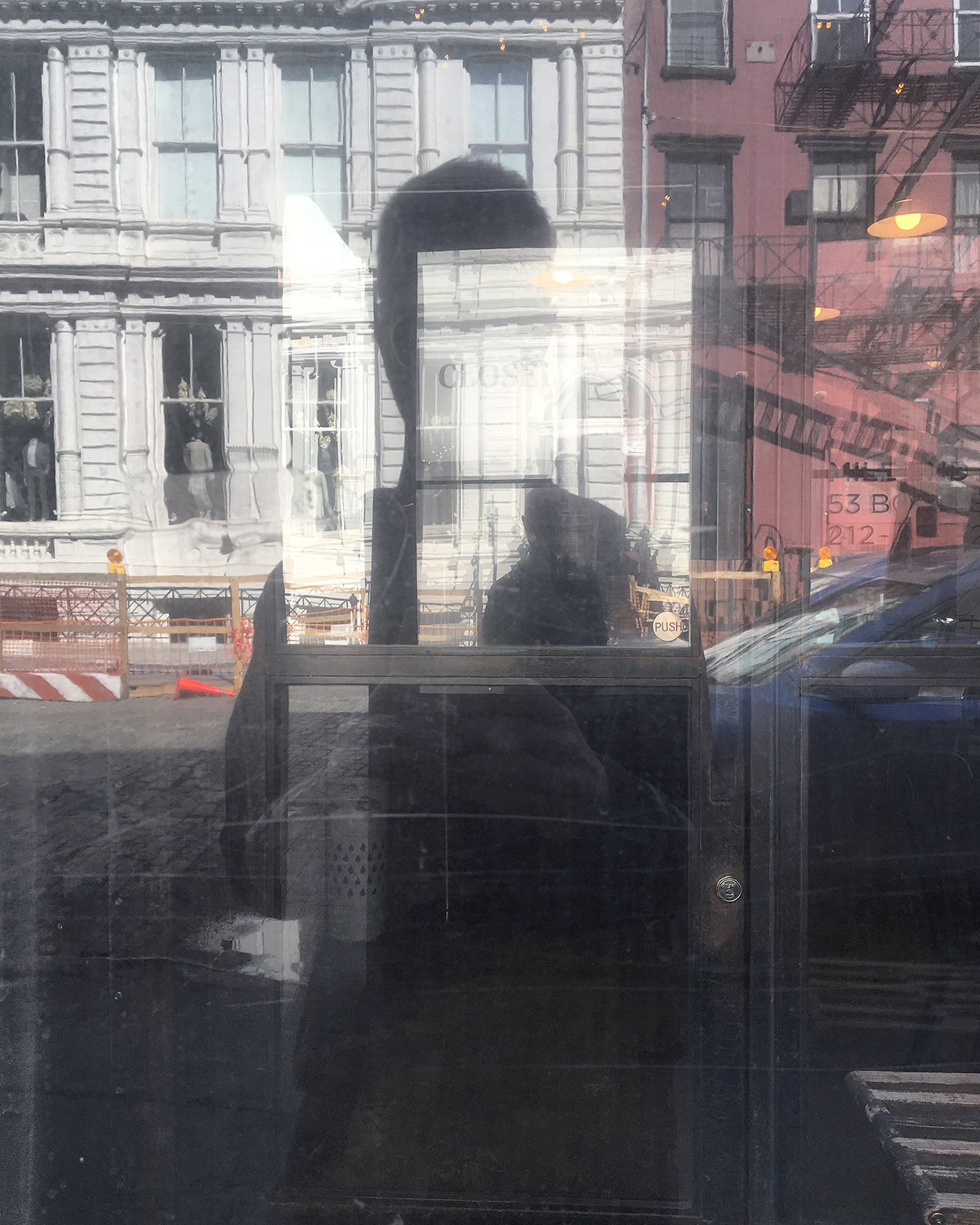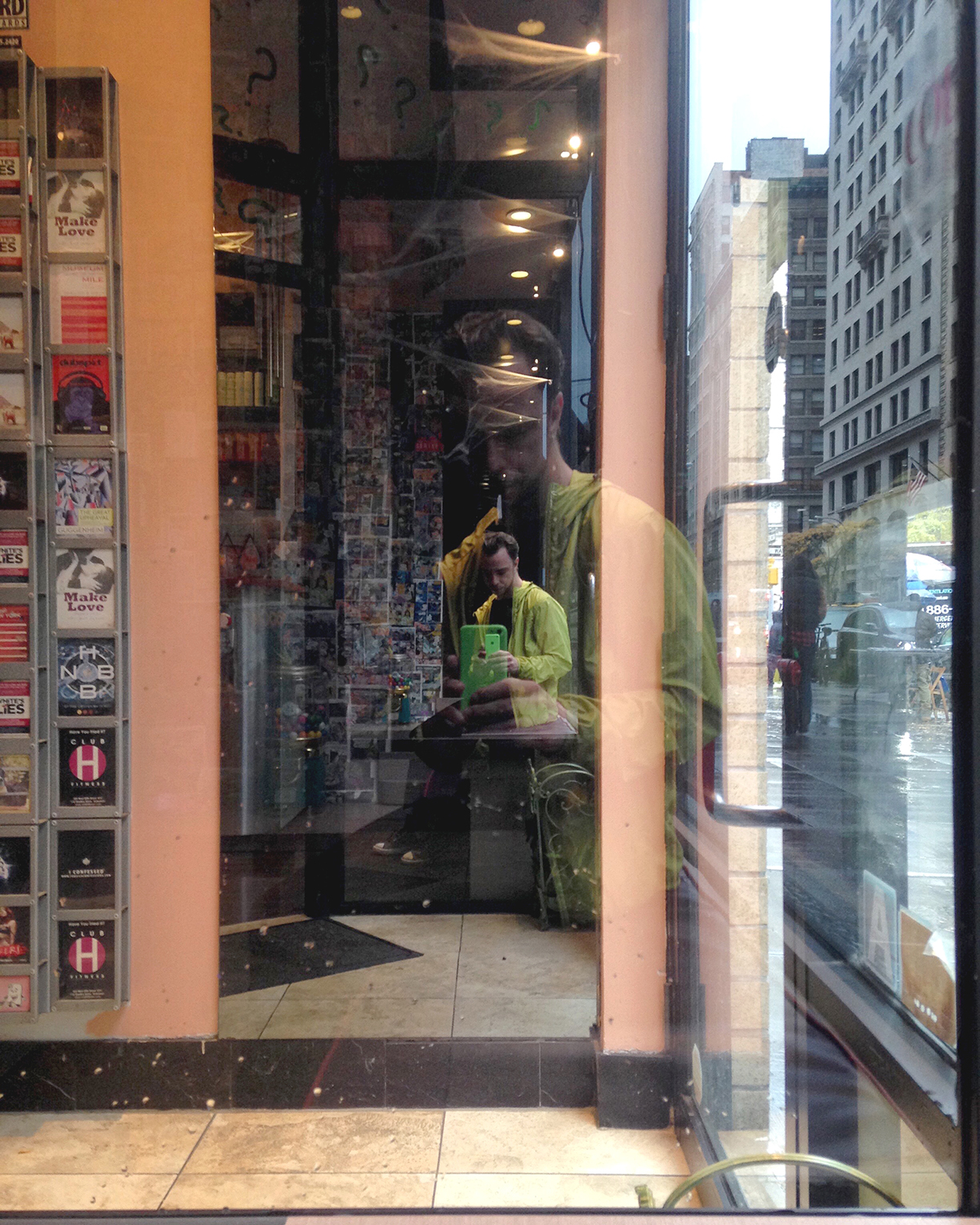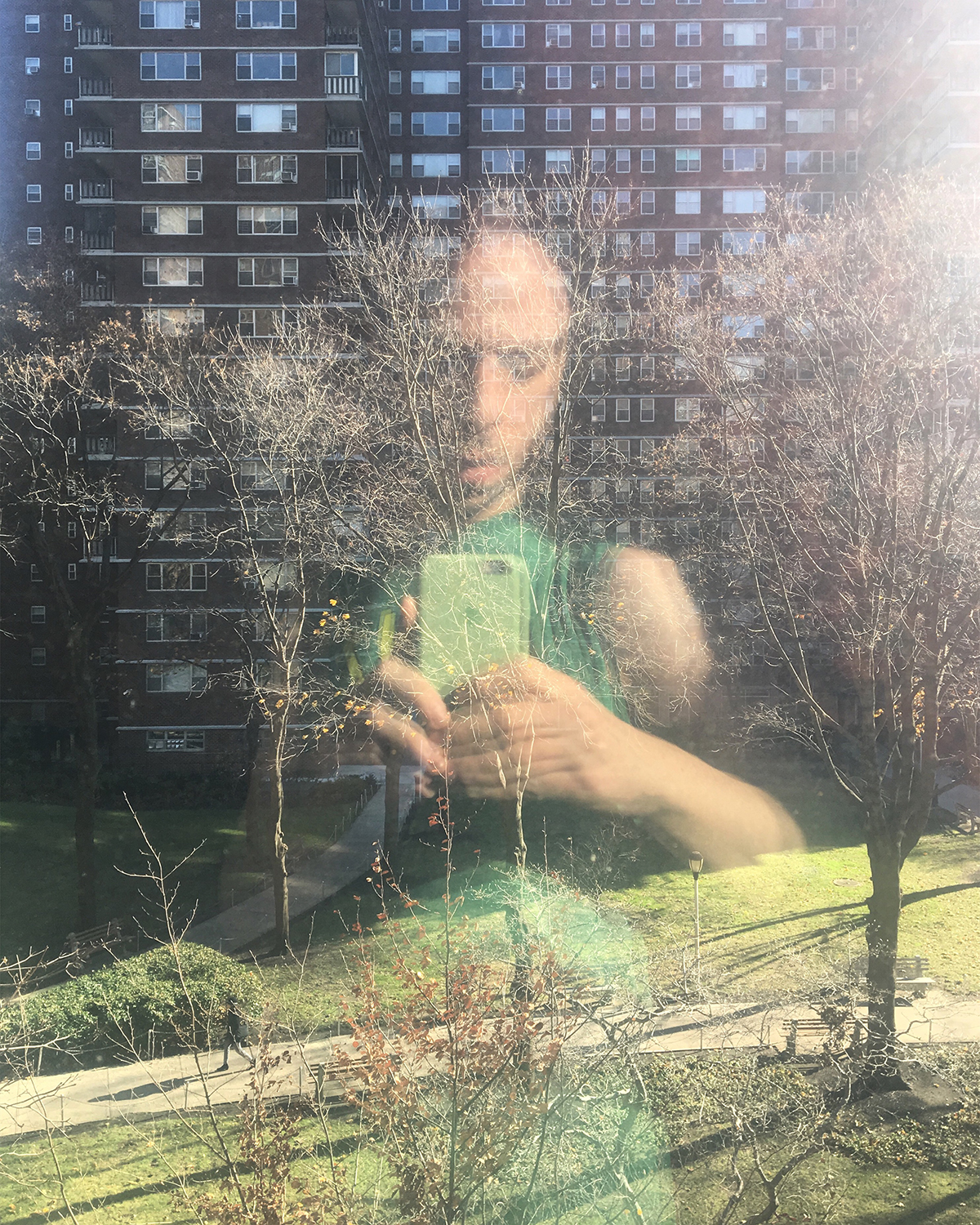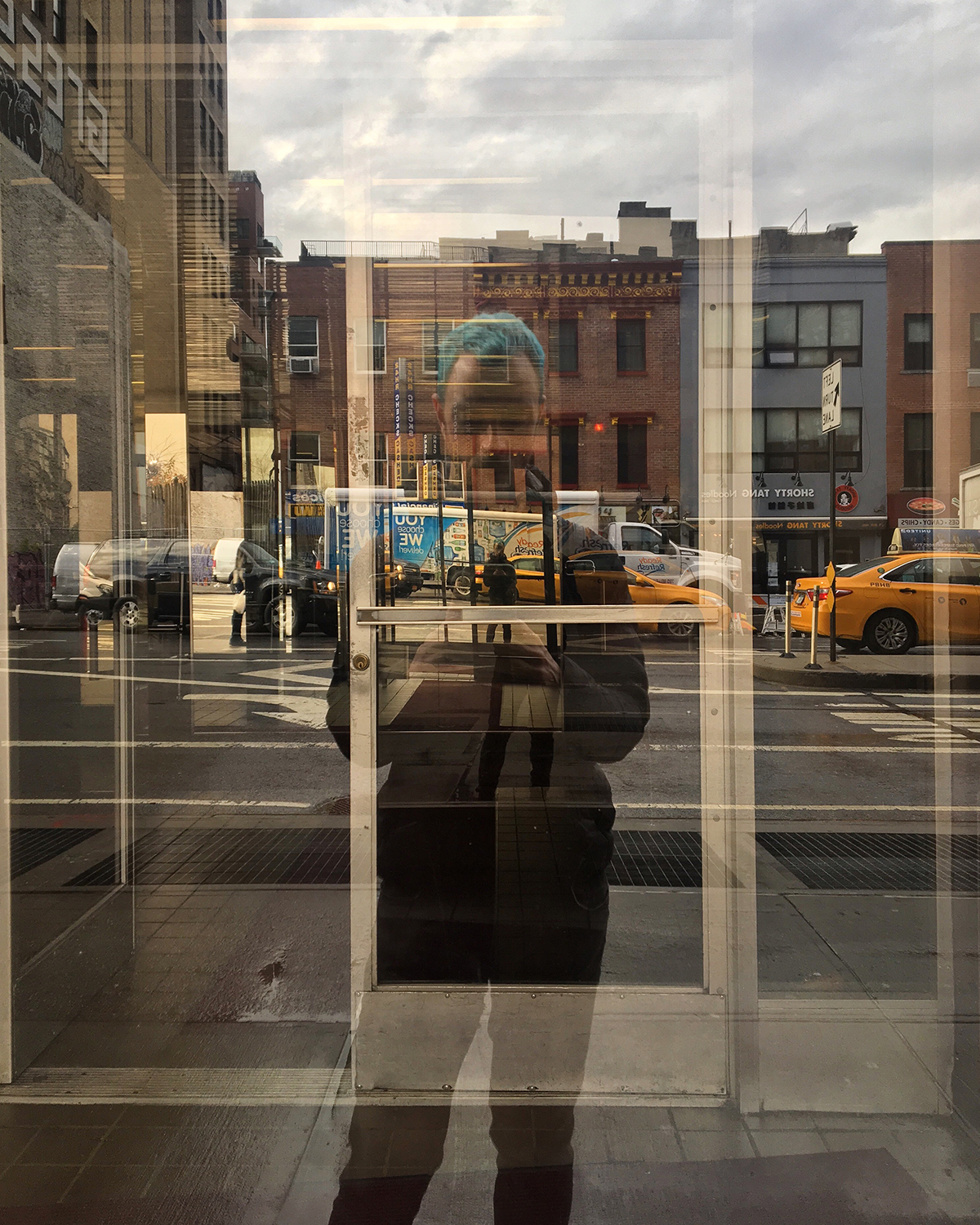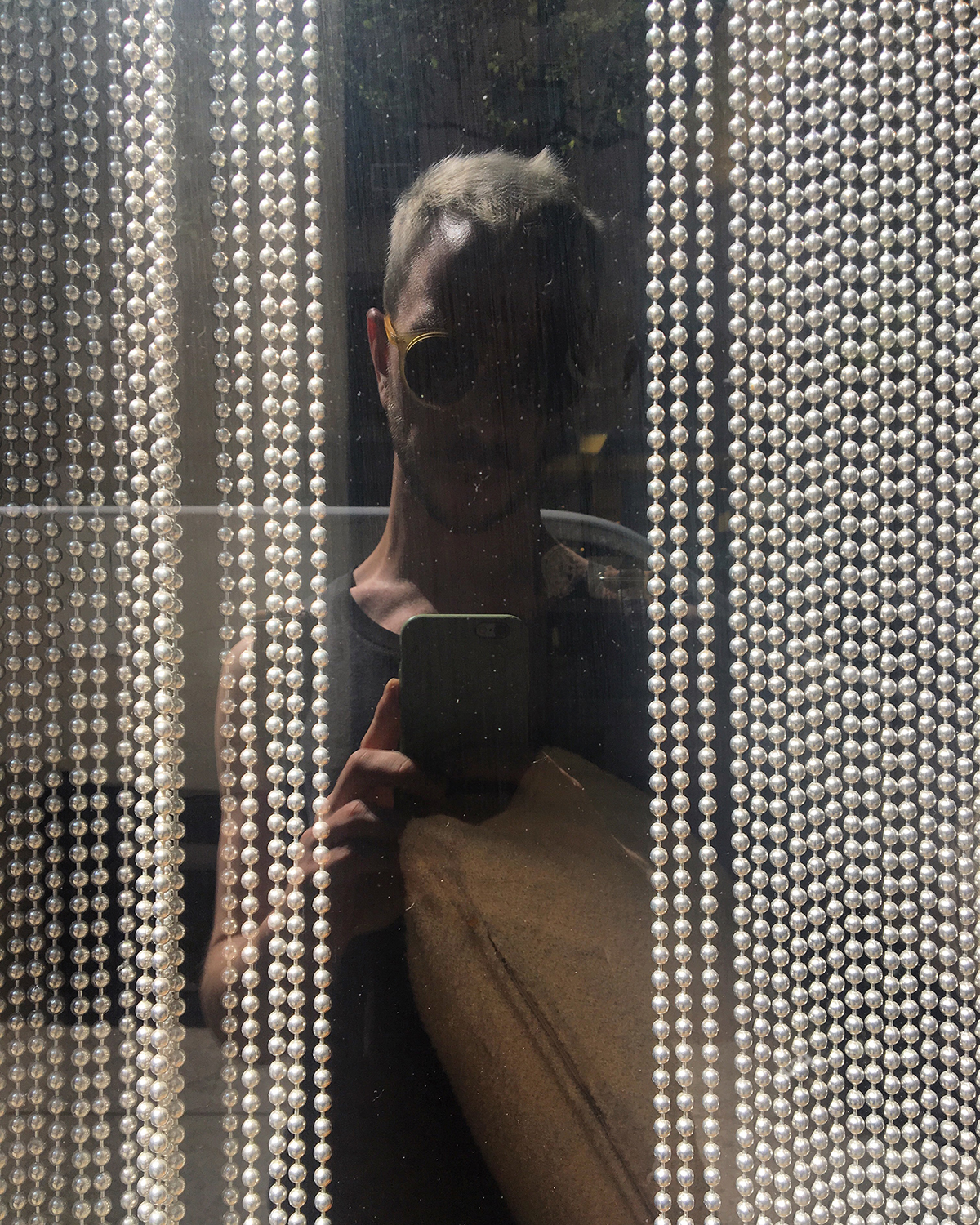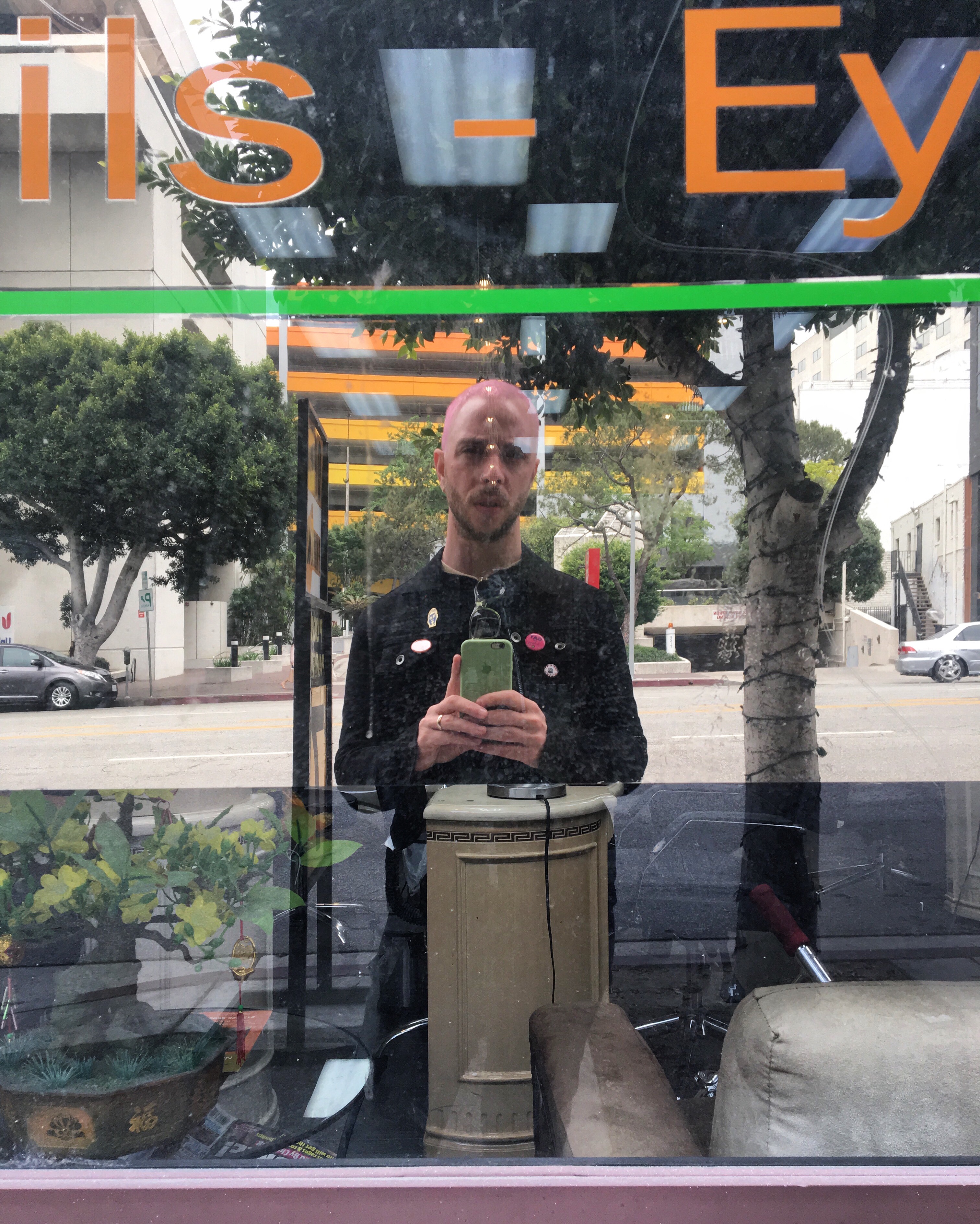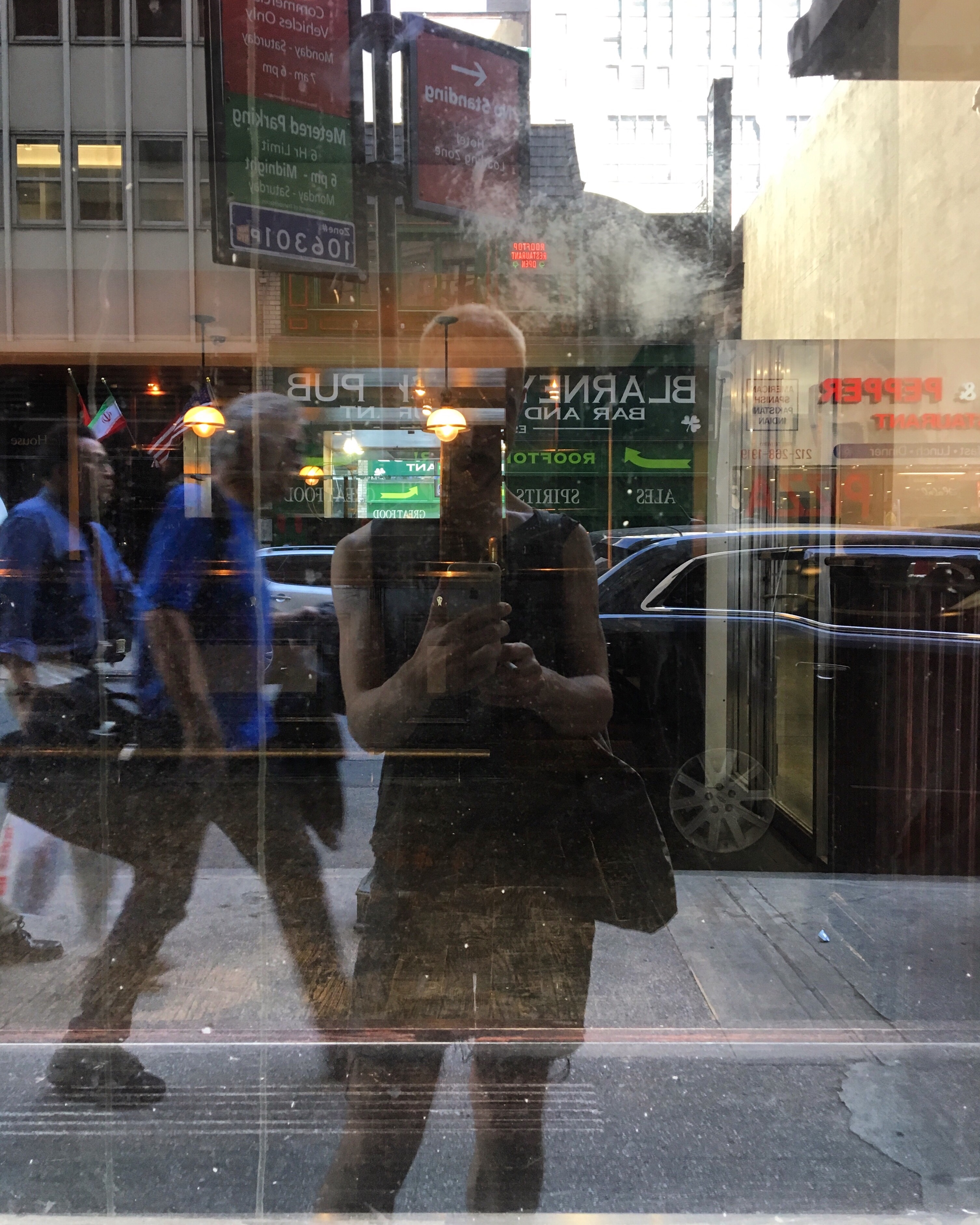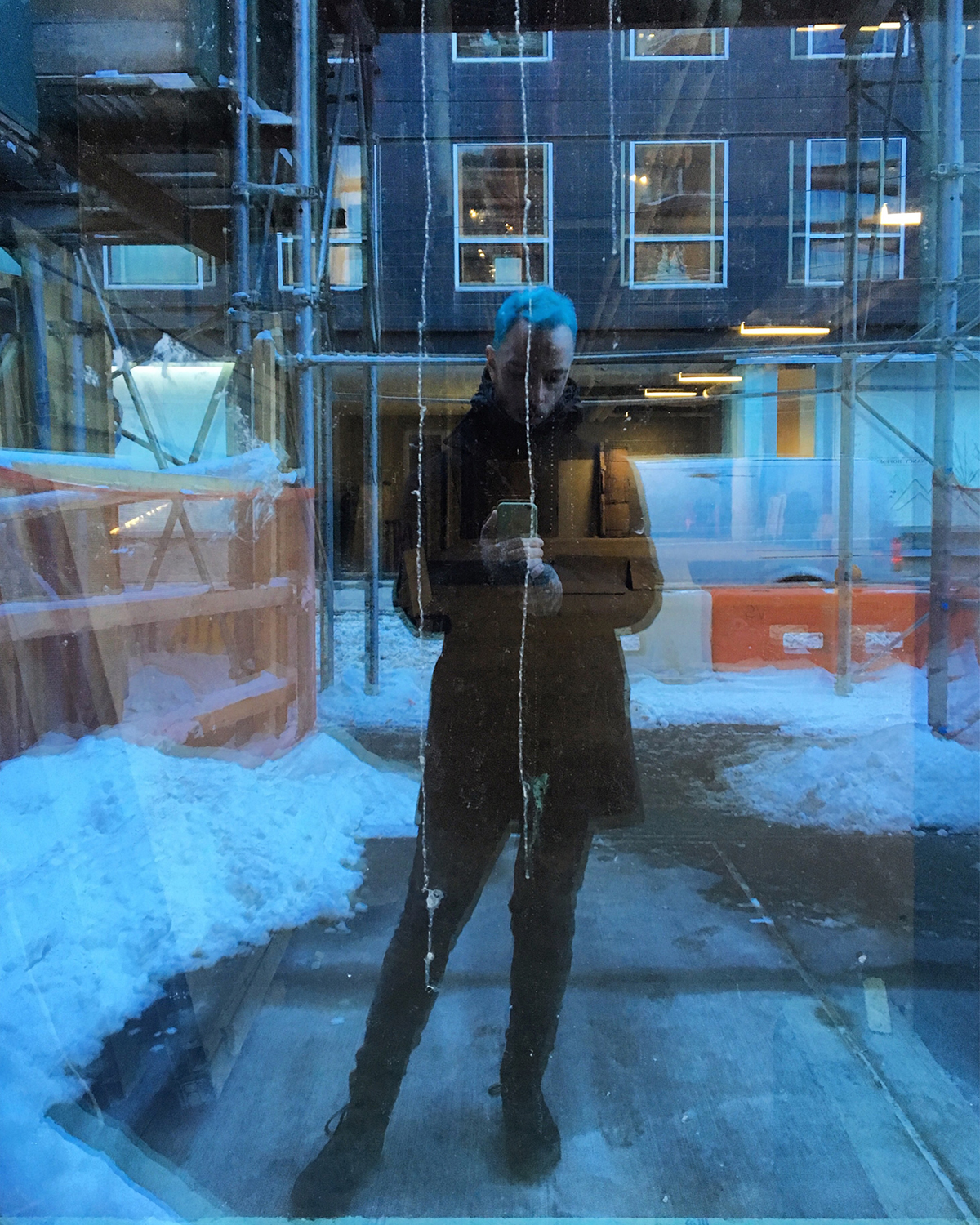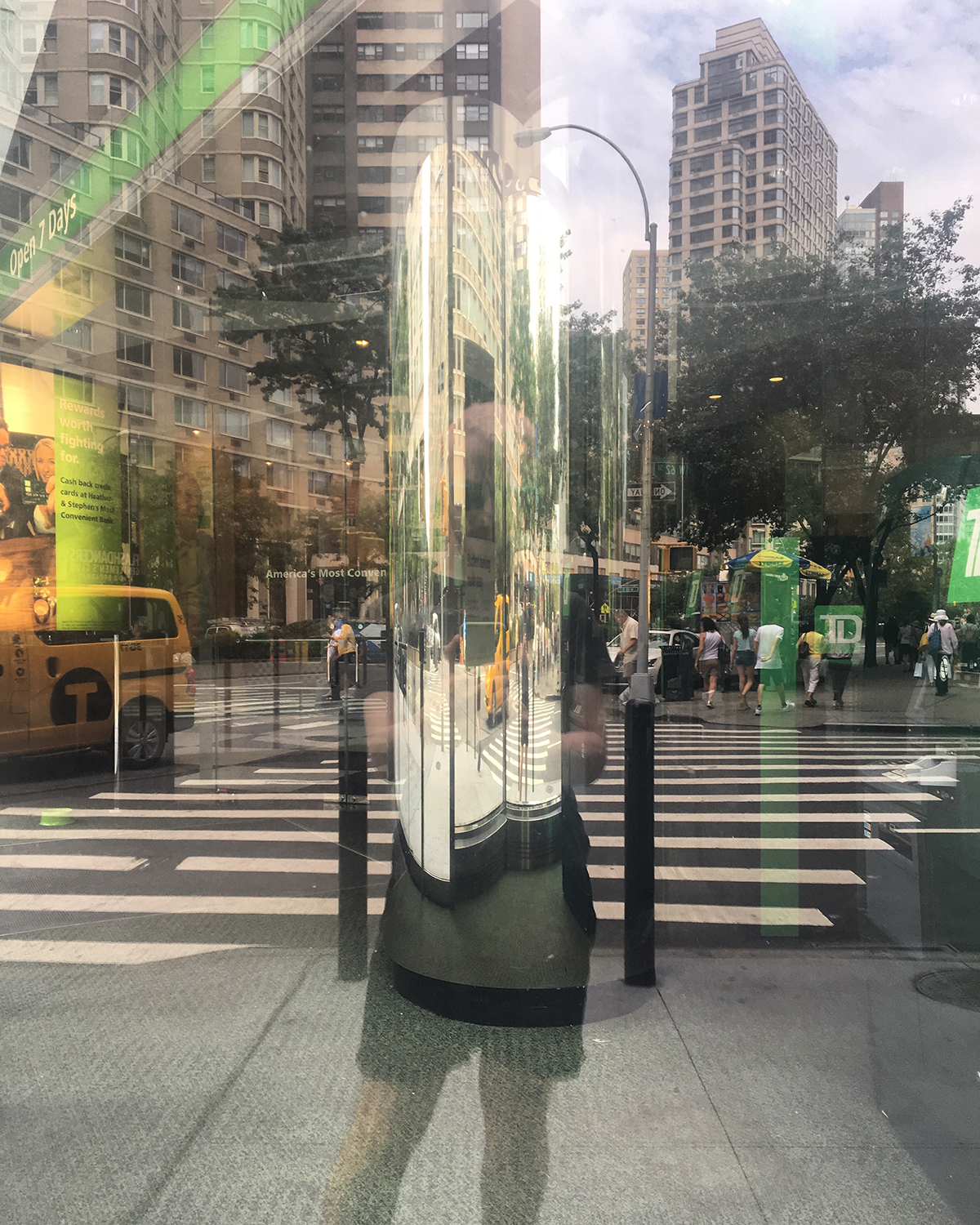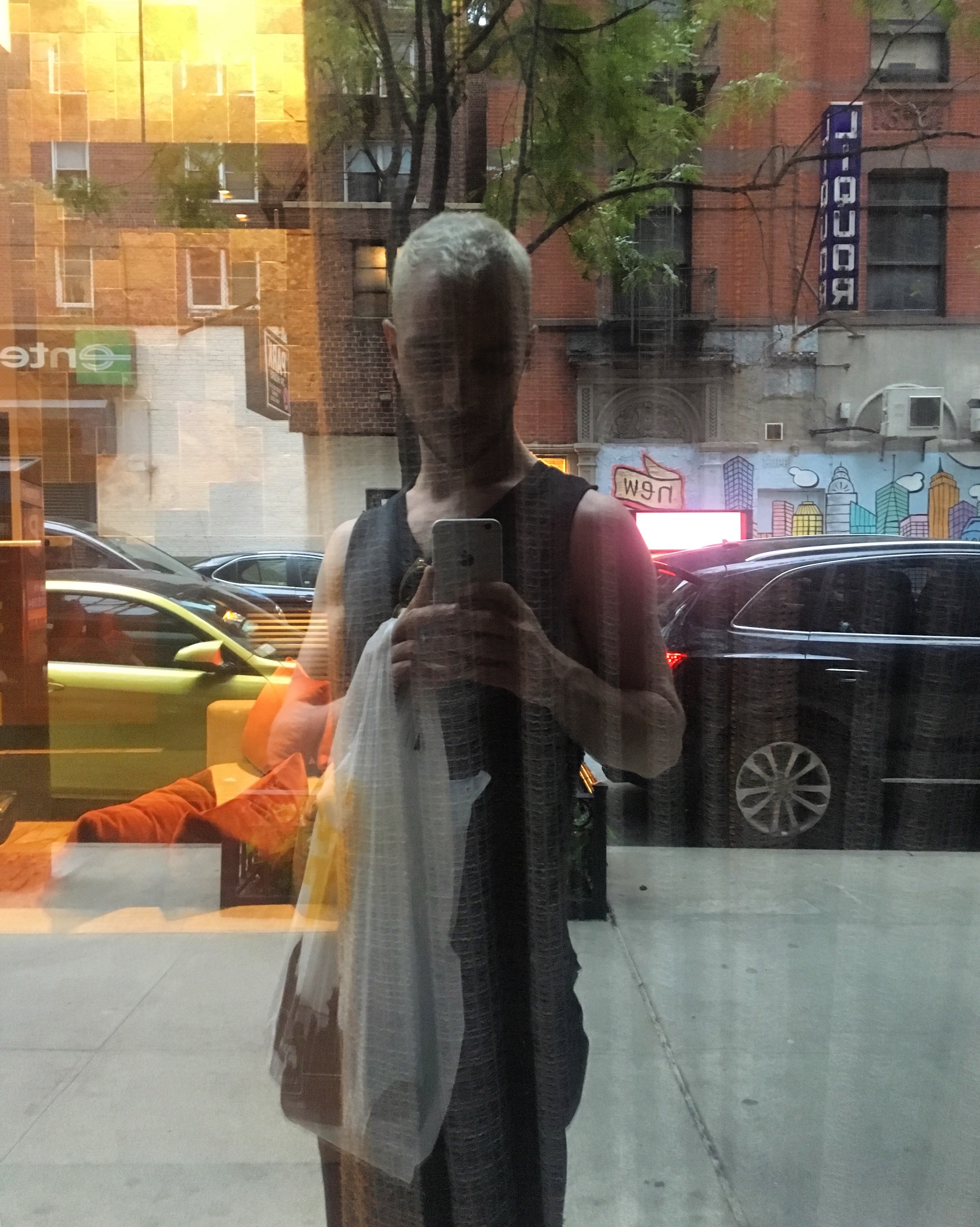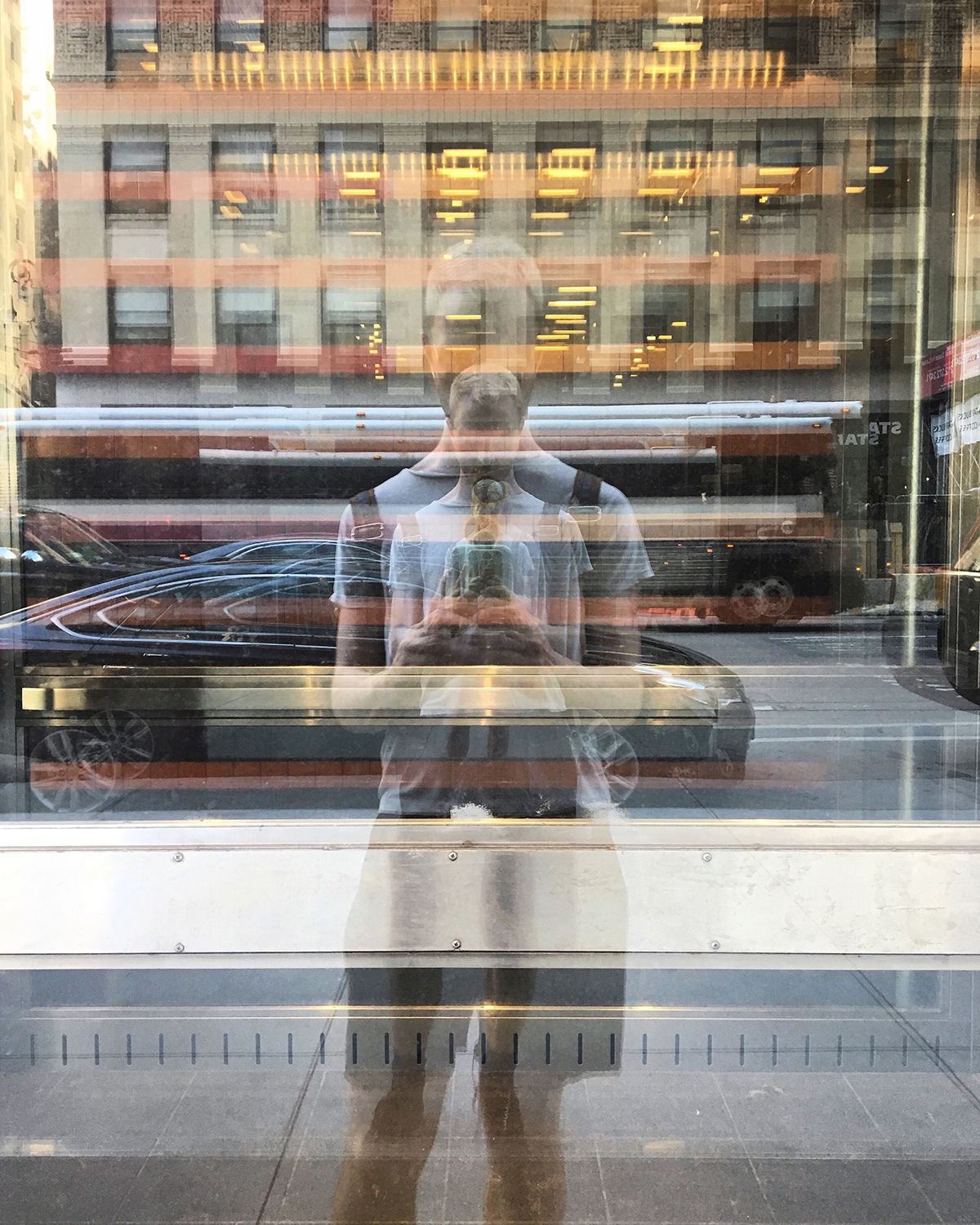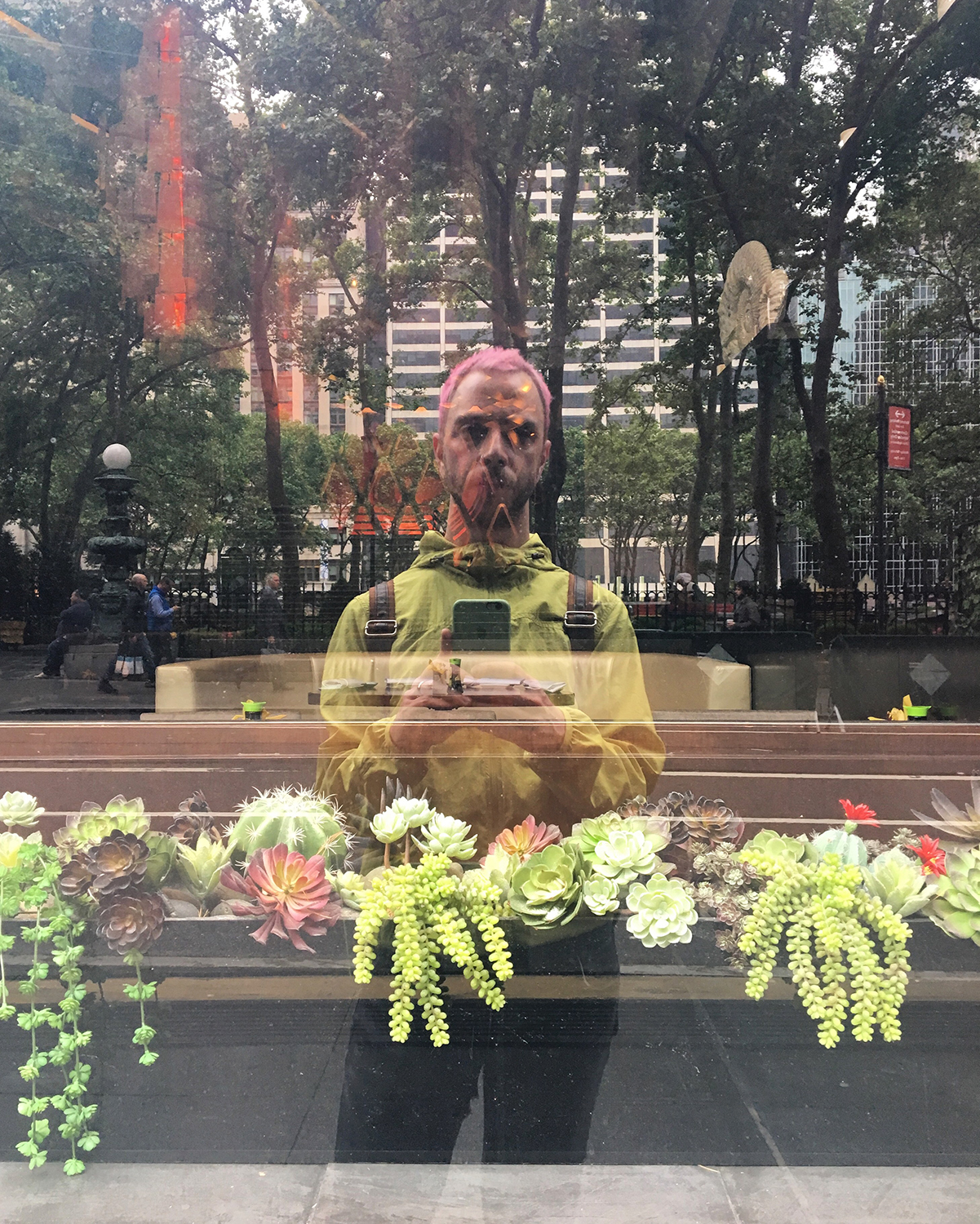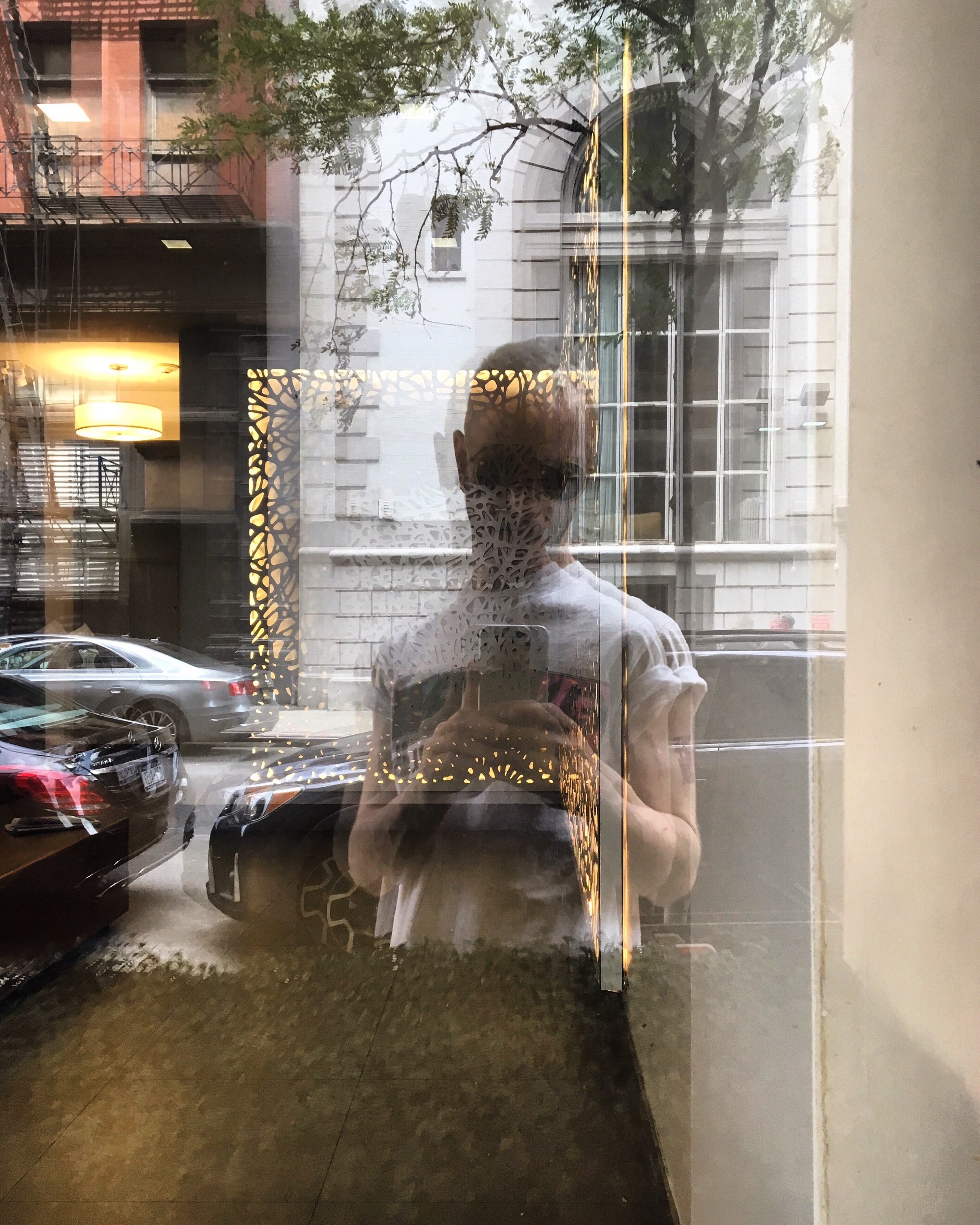 ---
Just One More (2012–present)
Digital colour images
Dimensions vary
ARTIST STATEMENT



I've been taking "selfies" since the mid 2000s. They usually happened during a night out, five or six of us all huddled together while smoking cigarettes outside a bar. In one shaky, hand-held group portrait, we'd document our good times and share them amongst ourselves. There wasn't a name for them back then. My friends and I called them "Arm's-Length's," and I still think this is a more accurate description of what a "selfie" actually is.
Nowadays, I take "selfies" when I'm sober. I see the pictures before I've taken them, while walking the streets of New York, passing store windows, or anything that casts enough of a reflection. They are still photographs of me, taken by me, with my phone, but they have evolved into something more complex. They are now about composition and content, and I share them with thousands of people via Instagram and Facebook. They can be beautiful or banal, narcissistic or modest, but they are always shot with intention and care. The project title,
Just One More
, is something I often say when I'm taking a selfie with my husband.
---
DEBUT MONOGRAPH

Images from this project appear in Smyth's debut monograph:
Just One More: Self-Portraits 2012–2017
, published by bd-studios.com (New York City), and designed by luke kurtis. The book features fifty plates, an introductory essay by Michelle Dunn Marsh, and conversation between Smyth and photographer Dana Stirling. You can find out more about the book, and purchase a signed copy
here.
EXHIBITIONS

Just One More also exists as a digital slideshow presentation that is regularly updated and edited for exhibitions. The slideshow has been featured in various galleries, festivals, and venues across the United States and abroad, including Me and My Selfie at Photographic Center Northwest in Seattle in 2015, and Royal Ulster Academy of Art's Annual Exhibition in 2018 at The Ulster Museum in Belfast, Northern Ireland.