---
ONE-TO-ONE (2016–PRESENT).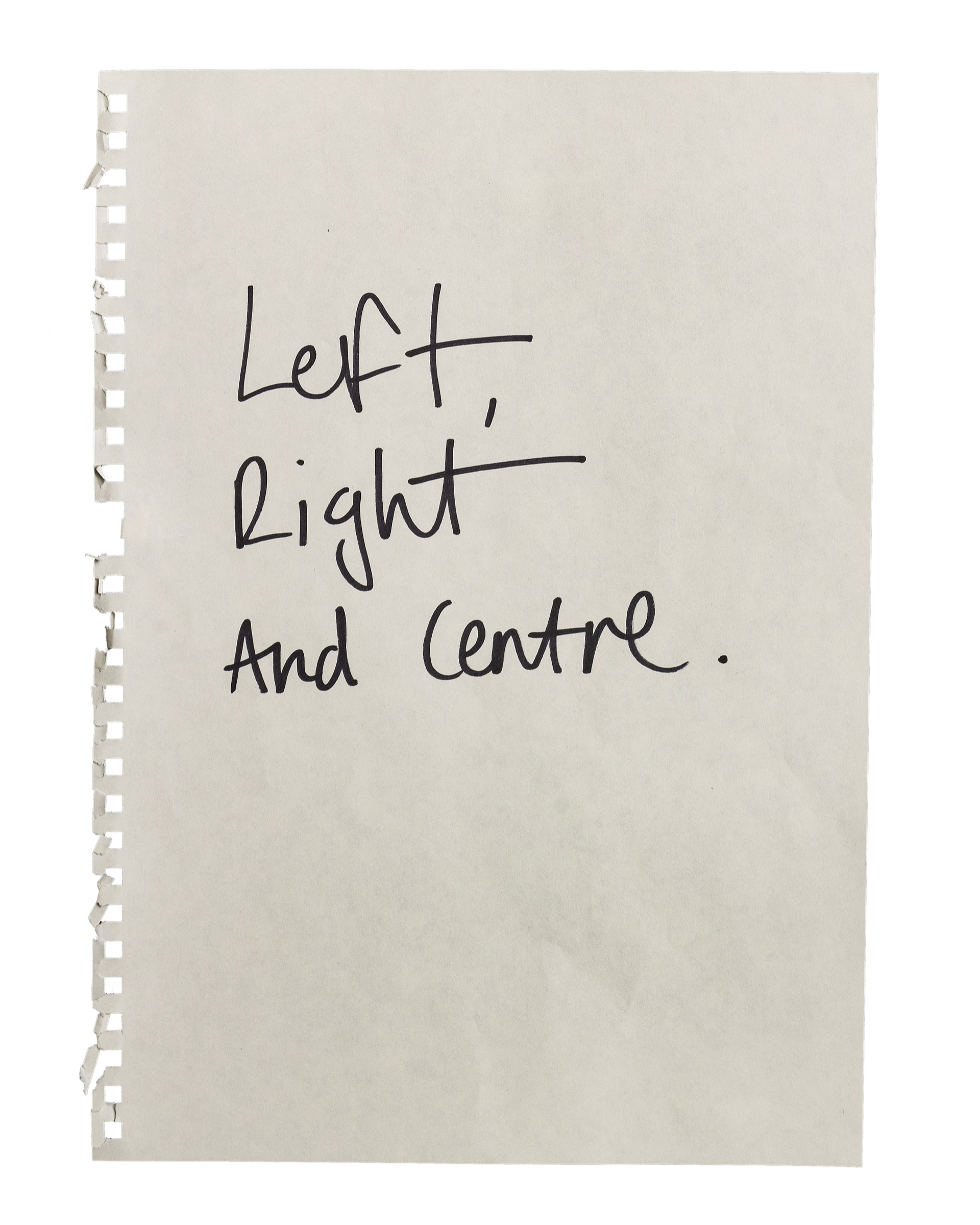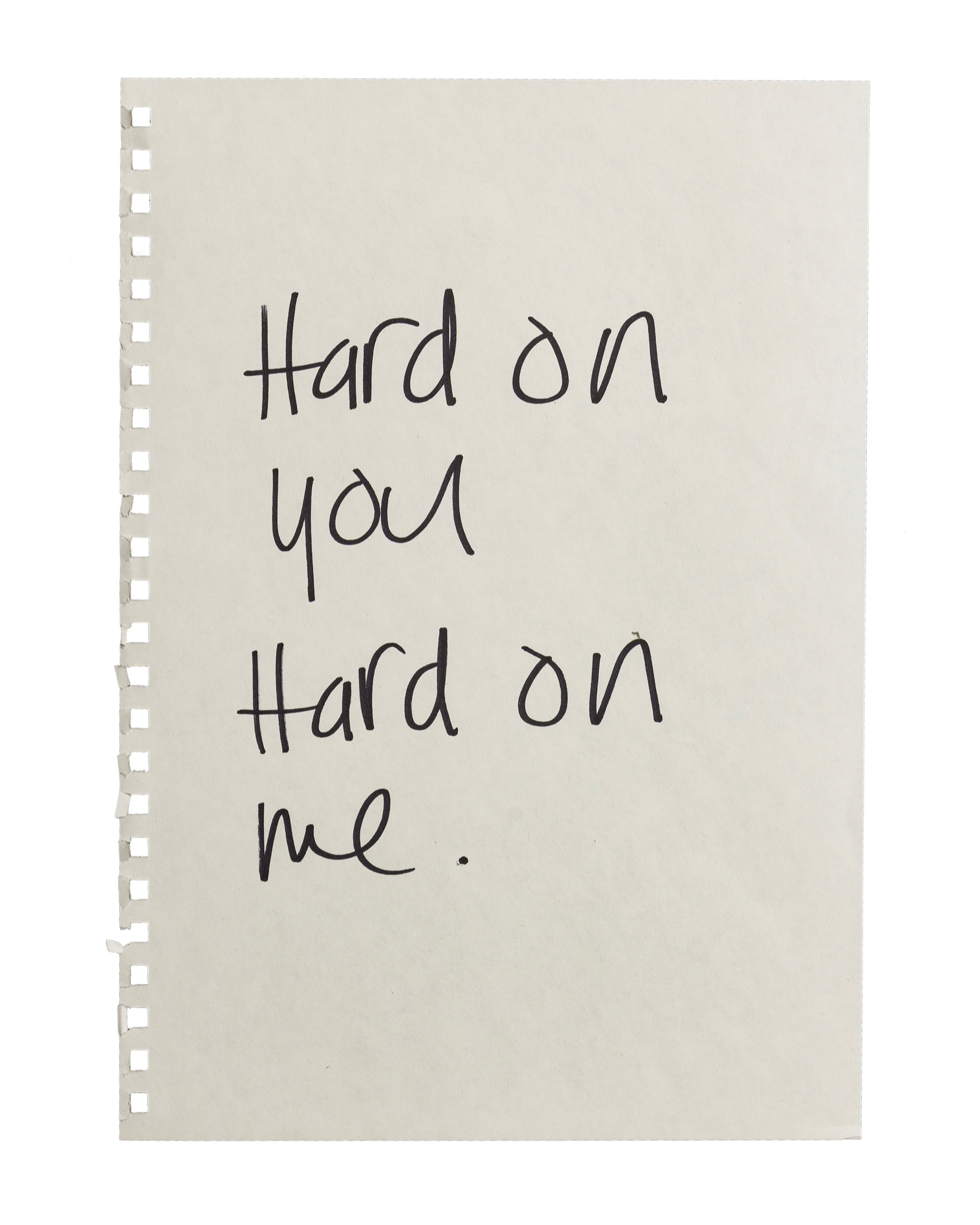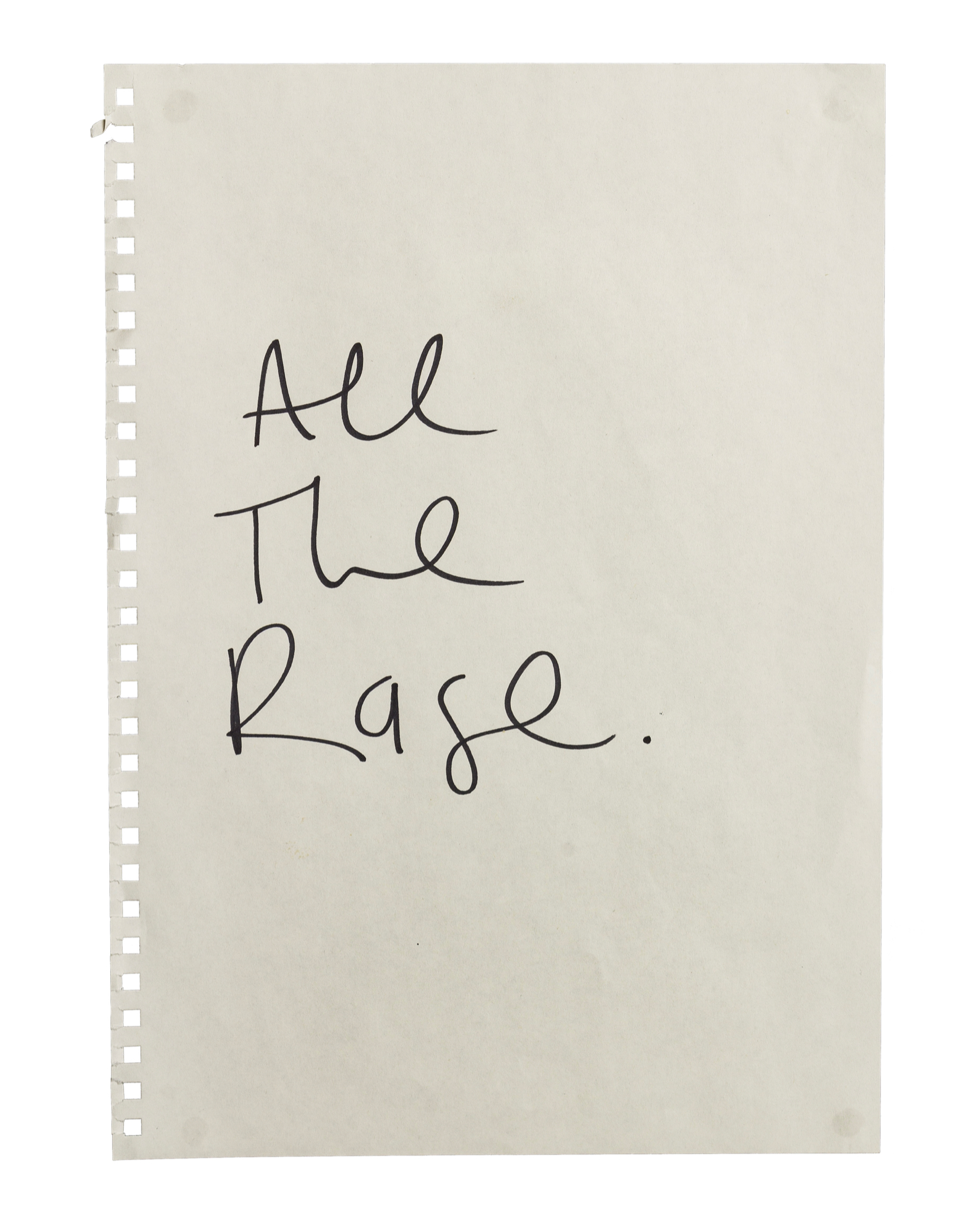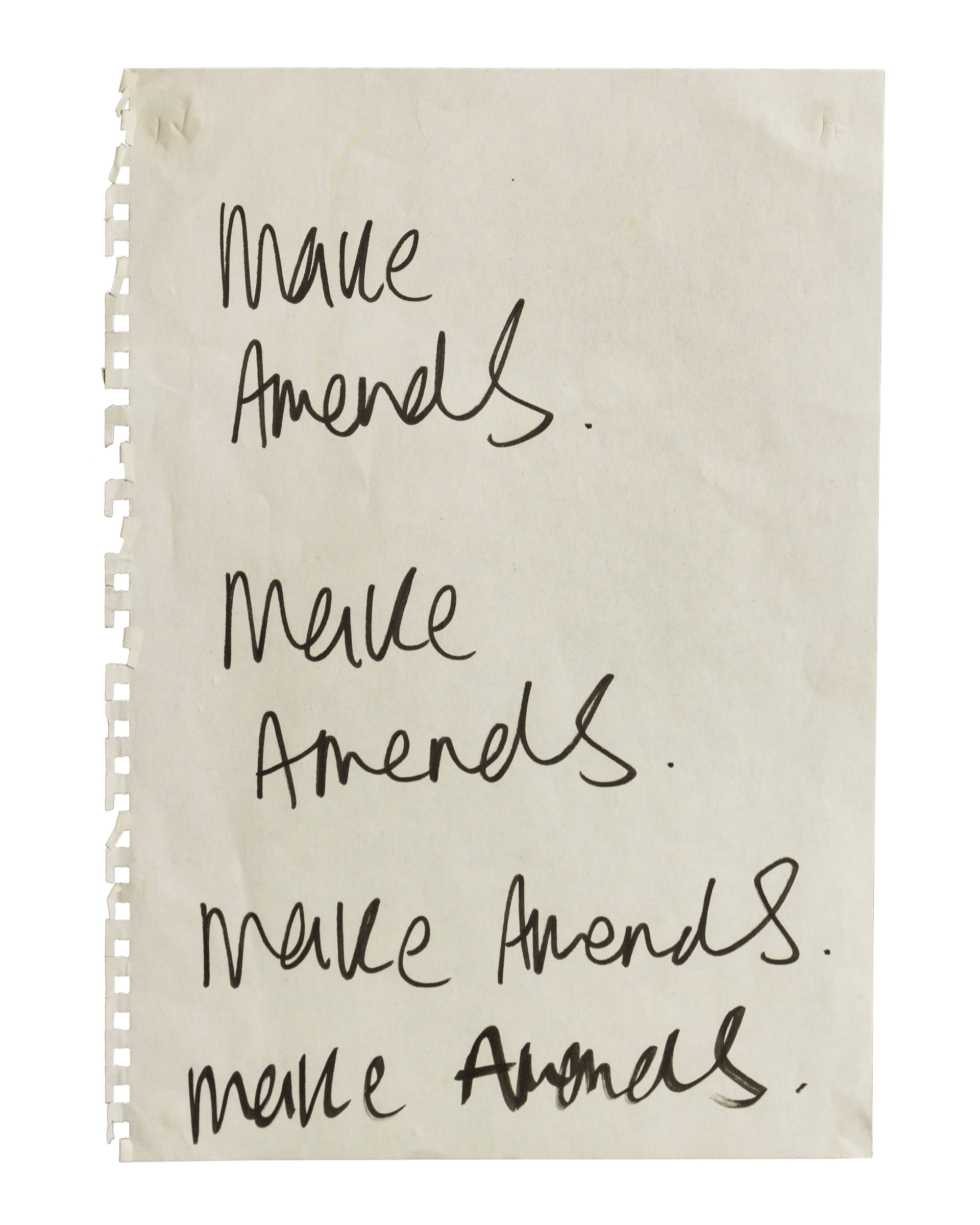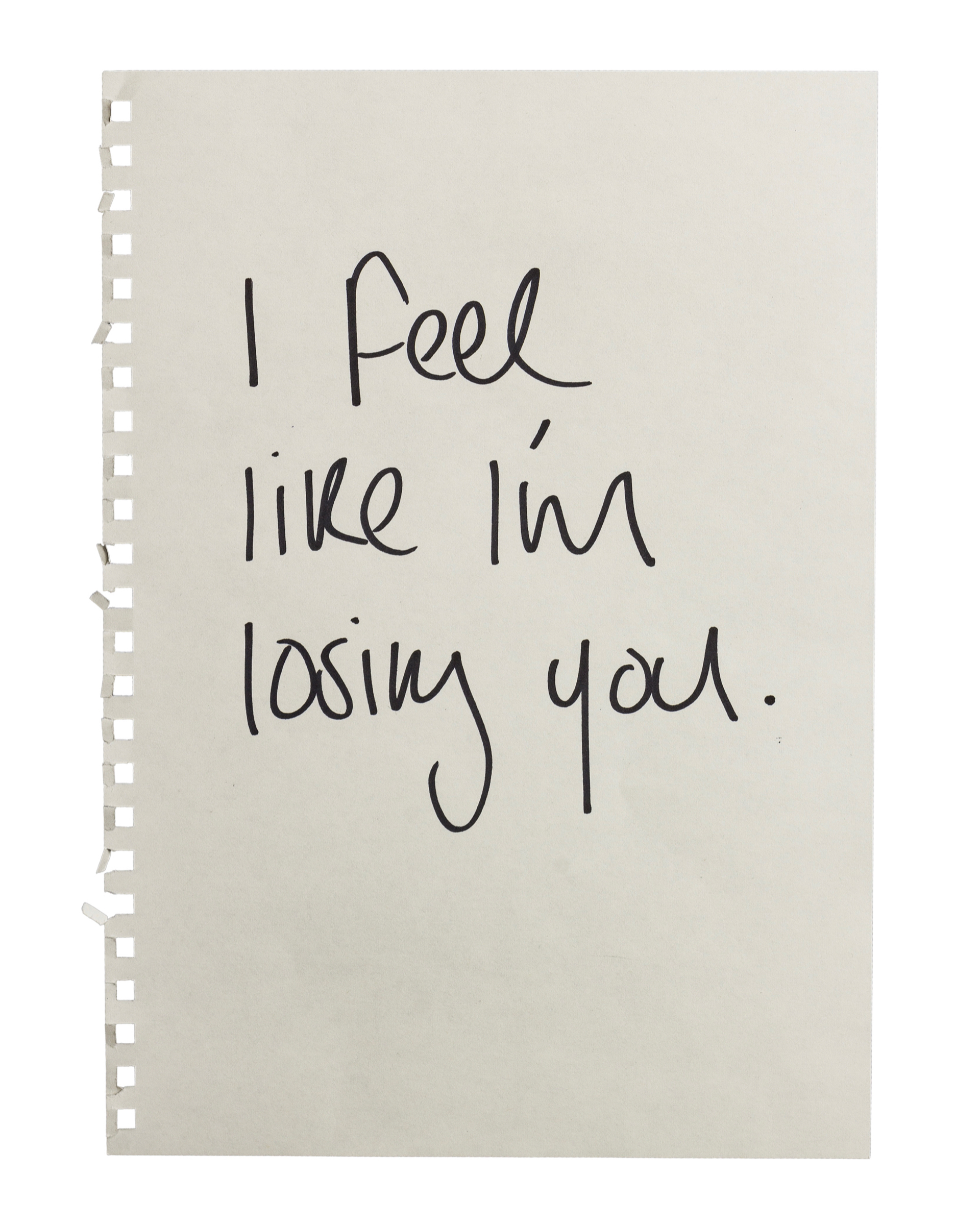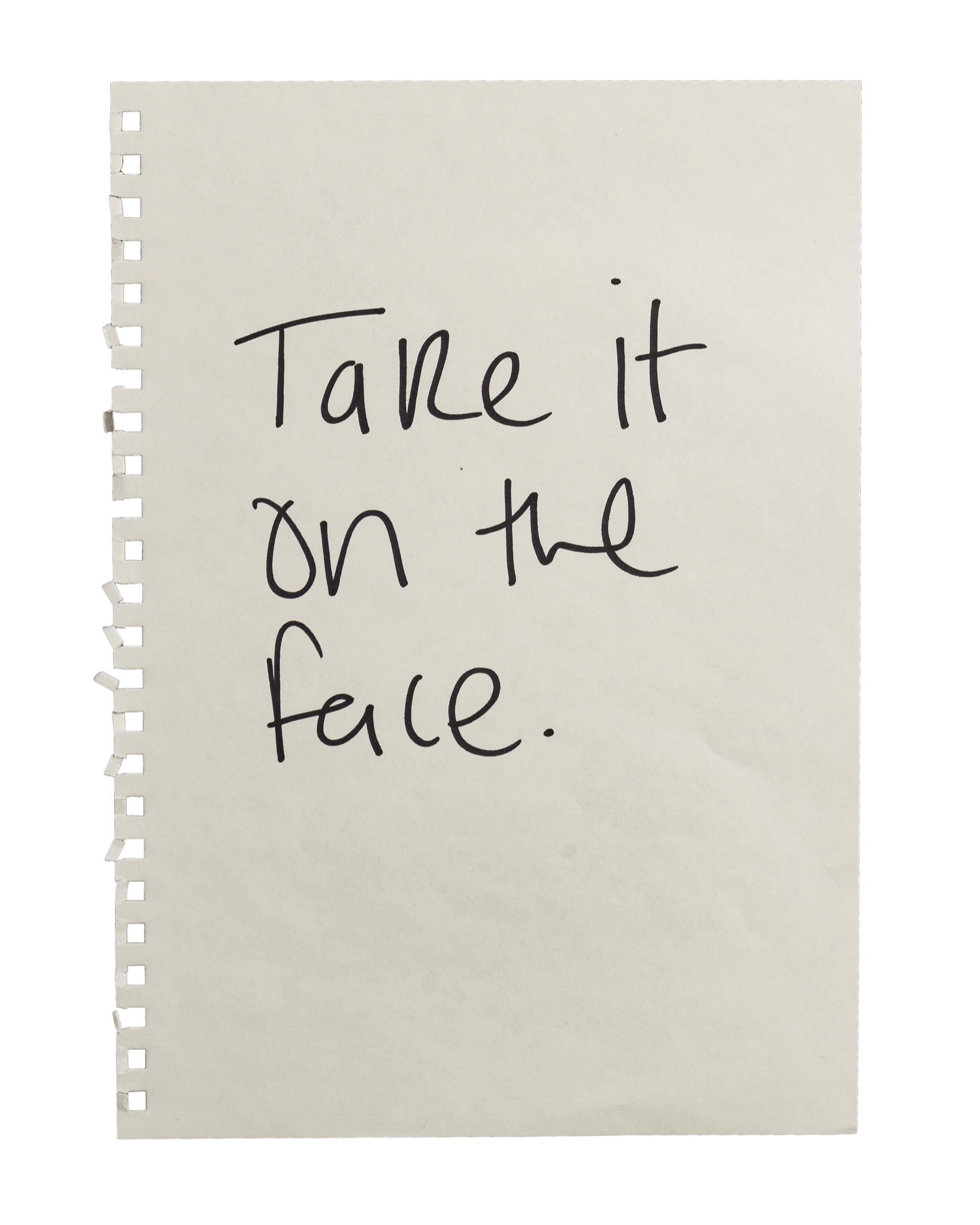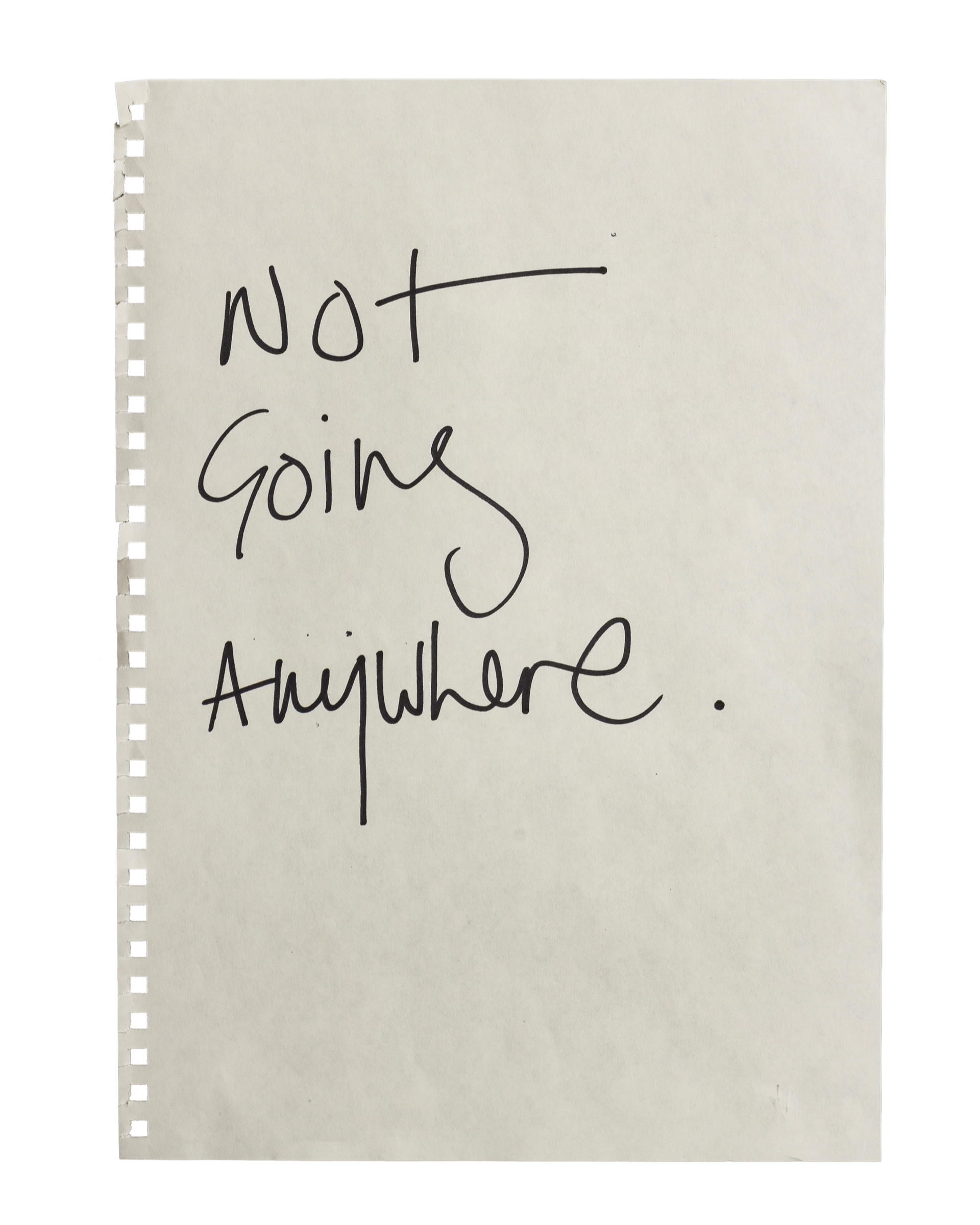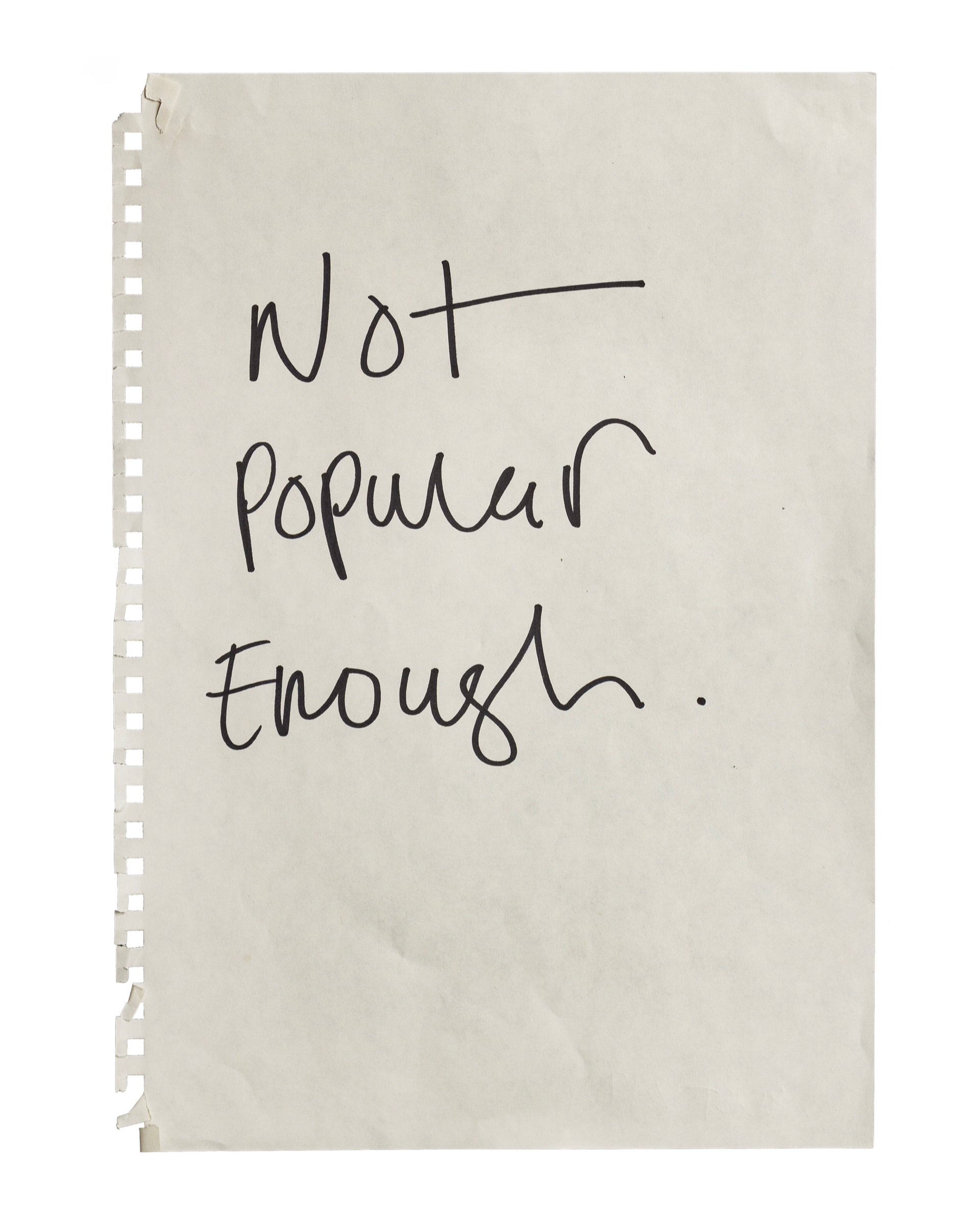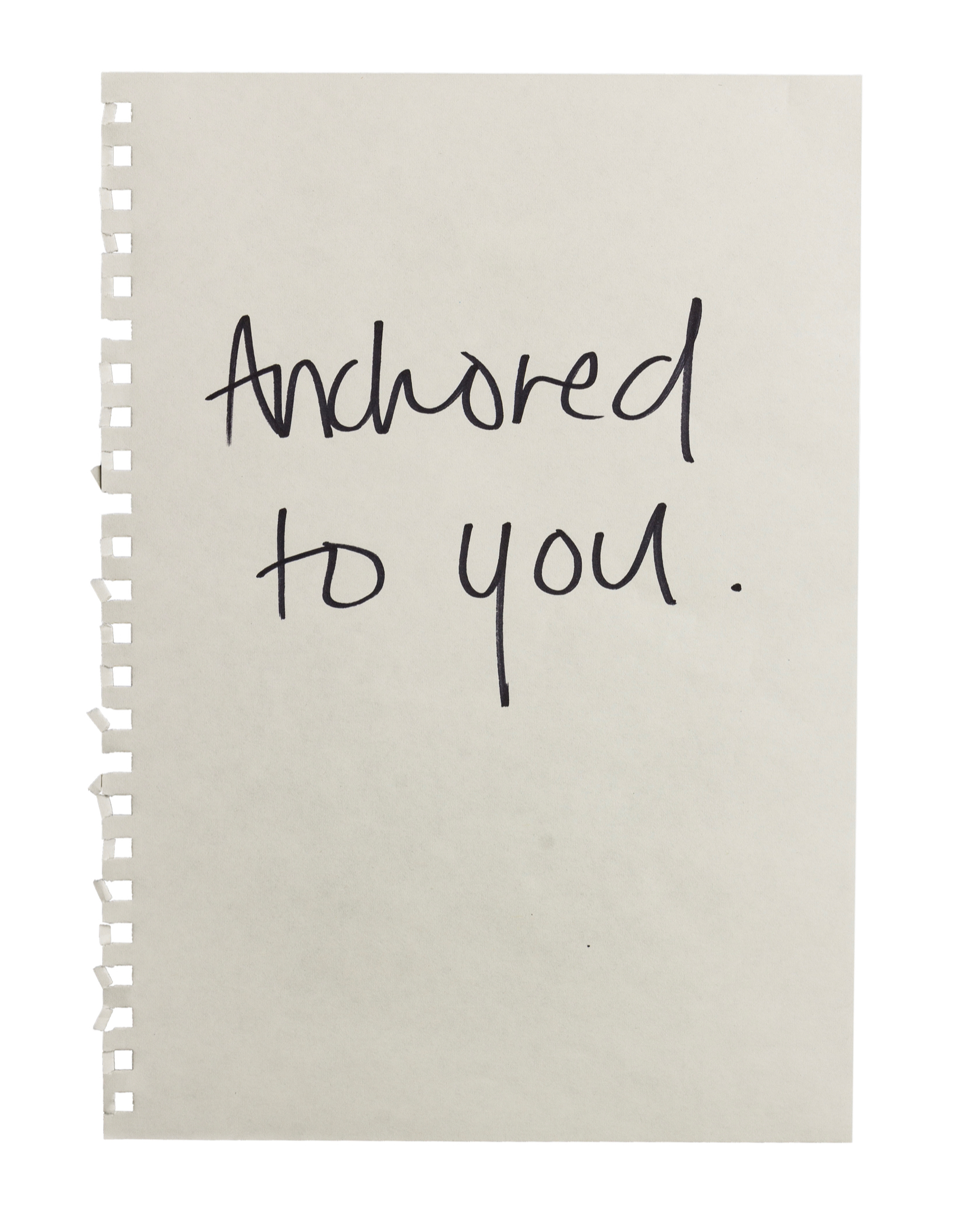 ---
One-to-One (2016–present)
Black marker on recycled paper
Sizes vary
ARTIST STATEMENT
Using an off-brand notebook and my favourite marker pens, I am making this ongoing series of handwritten pieces. The inspiration behind each work comes directly from conversations I've had, one-to-one.
---
FOR THE FIRST TIME IN MY LIFE (2014).
---
Supporting image credits (left to right): Ella Condon via Instagram, Karen Lorena via Instagram, Vix Walker via Facebook.
---
For the First Time in my Life (2014)
Glass panel with applied text
36" x 24" x 1.5"
ARTIST STATEMENT
The title of this work comes from a statement I wrote in a jotter the night before I got married. By using a reflective surface to display my handwriting, I am inviting others to look into the mirror and relate to my very personal message. It reads, "For the First Time in my Life the Future is more Important than the Past." I am speaking about the past and the future, but the reflection always shows the present.
---
EXHIBITIONS
This work was exhibited as part of the group show,
#IRL: In Real Life
at Arnold and Sheila Aronson Galleries at Parsons School of Design, 14 August–11 September, 2014. Supporting images (see above) were taken by various viewers at the Opening Reception and posted on social media.